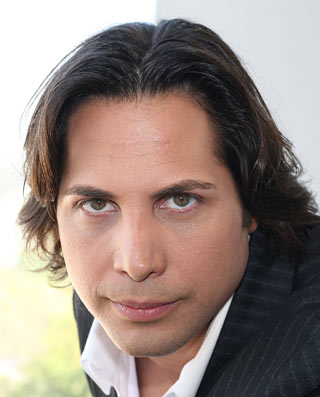 NBC – "Girls Gone Wild" founder Joe Francis had a $500,000 warrant for his arrest Friday after he skipped a scheduled appearance in court the same day, according to the Los Angeles City Attorney's Office.
Francis was scheduled to be arraigned Friday on charges from an incident in May, during which he allegedly disobeyed a court order to stay away from "Girls Gone Wild" headquarters as part of last year's bankruptcy filing, City Attorney Spokesman Frank Mateljan said.
During that incident, Francis allegedly got into a physical altercation with a trustee on the business and a security guard, Mateljan said.
Francis spent one night in jail and is accused of making criminal threats, trespassing and disobeying a court order, Mateljan said. 
Two thoughts here and the first one is how much has internet porn and sexting destroyed Joe Francis' new worth? Guy went from owning mansions and being the toast of 14 year old boys watching E! after midnight everywhere? Now? Just another porn site offering hot young chicks getting weird…and you have to pay for it. Just couldn't adapt to the changing market. It's the DeLorean of porn.
The second thought is maybe Joe Francis is on the run because he's Spooky Ghost. Who would have more axes to grind than someone who's been court ordered not to run their company, been called a creep by scores of woman and lives in Hollywood? Probably this guy. As someone who has missed a court date, they don't joke around about that stuff so it must have been important for him to miss it. Perhaps he missed the court date because he probably has the FBI on his ass? I'll tell ya, if that's the case, that's one helluva plot twist. Just Joe Francis laying in wait for years as his career and company goes into the toilet just waiting for the breaking moment. Joe Francis could be on his way to becoming the greatest modern day villain in some time. Hide ya girlfriend, hide ya wife, Joe Francis is at your cocktail party and forgot his phone at home. – @SaintBrendan
P.S. Never forget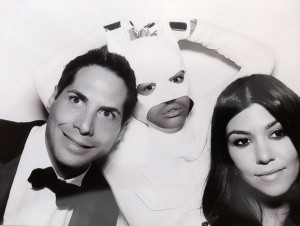 P.P.S. Money will always get you chicks. They could be gold diggers, they could be dunces but they'll be there. Evidence? Joe's wife.