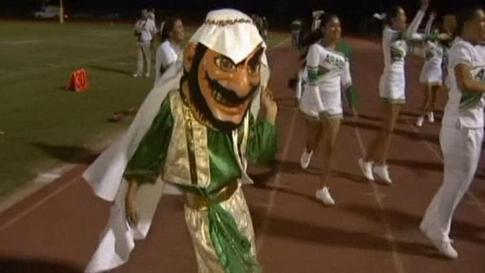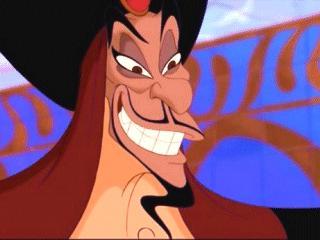 NBC Bay Area – A Southern California high school has retired a controversial Arab mascot that prompted objections from an anti-discrimination group last year.
Coachella Valley High School's mascot, which appears as a sneering man with a scraggly beard, hooked nose and a headscarf, has been retired, the Desert Sun reported. School officials said the old mascot will be replaced by a stoic, neatly groomed man. A belly-dancing genie that often appears with the mascot during football games was also retired, according to the report.
The controversy began last November when a community member of Coachella Valley High School in Coachella, Calif., located just east of Palm Springs, brought the mascot to the attention of the American-Arab Anti-Discrimination Committee.
After gathering opinions from the Arab-American community, many felt the mascot was demeaning and the group decided to act, said Abed A. Ayoub, the group's director of legal and policy affairs.
First off, love Coachella High basically saying they would remove Camel-jockey Jafar but they're going replace him with essentially Mahmoud Ahmadinejad: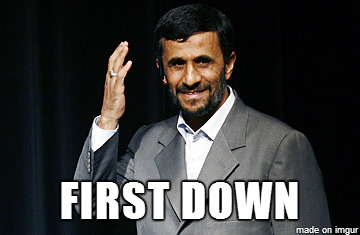 Massive balls underneath the torso of Vice-Principal Dan Snyder there.
Maybe people don't realize this, but there are a ton of Indian, Pakistani, Armenian people in California. Like LA is basically Armenia. There's probably going to be some pissed off people when they see the mascot. So while I'm sure that whenever this high school came about, it probably was a bunch of homeboys from east of Istanbul who made it their Notre Dame Fighting Irish. Problem is that after a while when you've got no bros on your team that even sell fragrance at the mall, you're probably going to have to change your team name. Really actually surprising this didn't change after 9/11.
The whole thing opens up a barrel of monkeys, just makes me what wonder what the players think. Are they just pissed off they couldn't be the Falcons or Cougars, or do they just play it up and watch Iron Sheik videos while pounding Monsters pre-game. Fuck Al Pacino's speech, these guys are watching Arnold Vosoloo scream in The Mummy videos over and over.
P.S. They probably should have changed at least the mascot after Borat came out. Can't see that poor guy in that costume and not think of the Running of the Jew.
Tweet me stories and stuff you wanna hear on the podcast @SaintBrendan