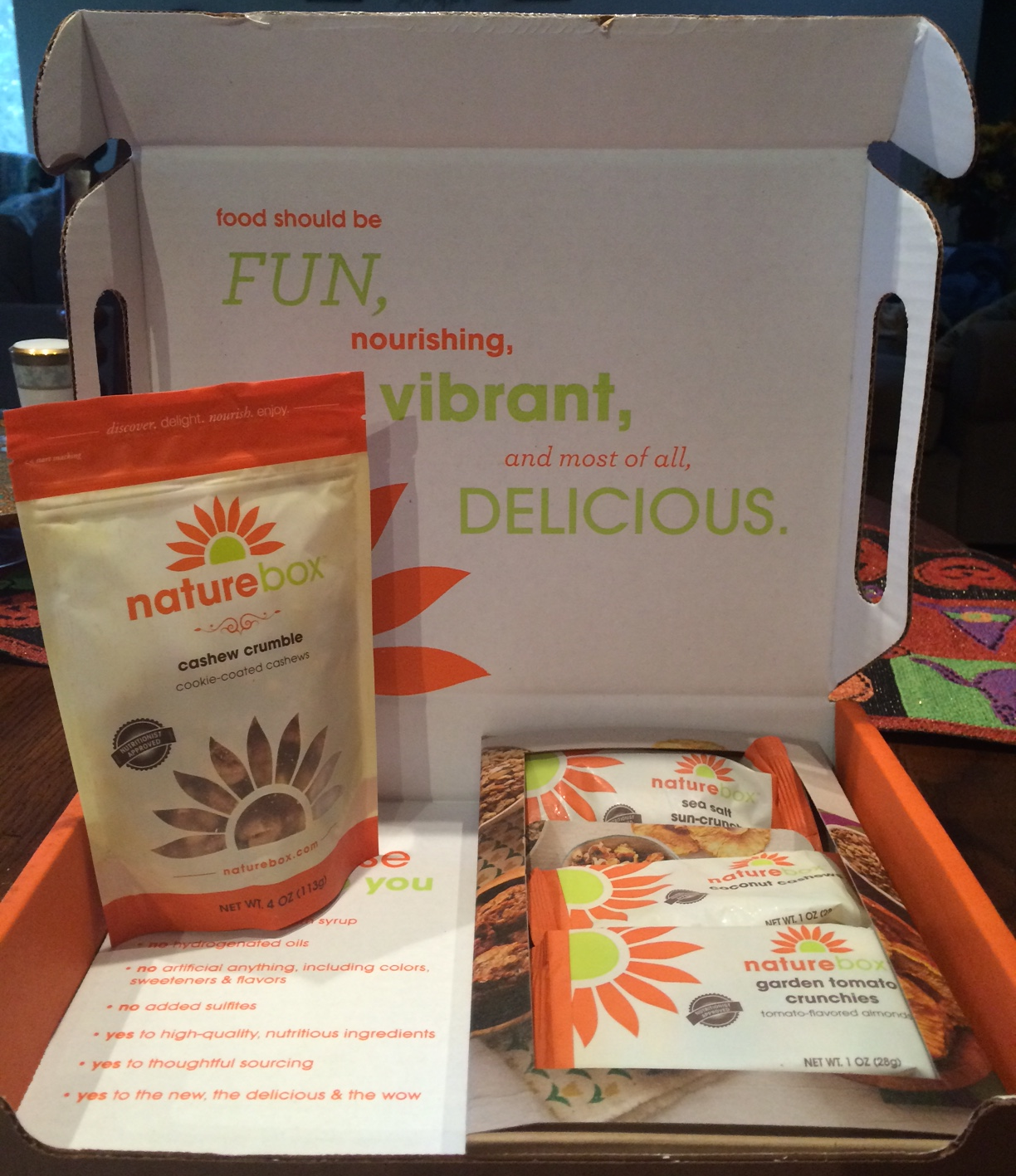 After hearing about NatureBox on KFC Radio the last few months and reading the good reviews on Twitter, I decided to see what all the fuss was about.  So I signed up for the NatureBox Sampler.  They hook you up with 4 sample size pouches of their favorite snacks and a full-sized bag of another flavored snack for $2 (to cover shipping).  Below are the reviews for each item I received.
Sea Salt Sun-Crunch
Rating: 10/10.  Awesome, just like The Beatles.  By the way, I cannot believe there are people in this world that don't like the Beatles.  It's criminal.
Coconut Cashews
Rating: 10/10.  If I had a bag of these cashews, a steel drum, and just a machine that made the smell of Pina Coladas, I would never have to pay for a vacation again.
Cinnamon Swirl Kettle Kernels
Rating: 10/10. A sweet, healthier version of Corn Nuts?  Hellllll yes.  Wendell of Cinnamon Toast Crunch fame couldn't do it better.
Garden Tomato Crunchies
Rating: 10/10.  Do: Eat Garden Tomato Crunchies.  Don't: Listen to "Secret Garden" by yourself without a box of tissues.
Cashew Crumble
Rating: 10/10.  Cookies are incredible.  Cashews are incredible.  Cookie coated cashews are a word that means "better than incredible", but that word hasn't been created yet.
Overall Rating: 10/10.  Today I had more 10s in my mouth than Hugh Hefner has had in his entire life.  Sorry for the graphic image, it's just the dopamine from these snacks talking.  If you want to try out a NatureBox sampler, click here.
For more reviews like this, follow me on Instagram or search the Instagram hashtag #ClemFoodReport
If you want to follow me on Twitter, click the button below: