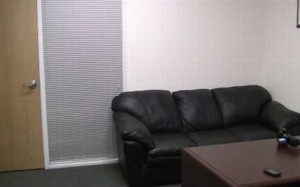 After Super Producer BC released his gigantic laundry list of characters for Barstool Sports: The Movie, I knew I had to list my casting decisions.  So I went to the PicTriev Face Search website to see what they had to say on the matter.  I then made my decision based on the results.  Here are my casting picks.  And please remember: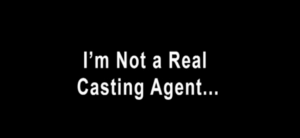 El Pres 
PicTriev Says: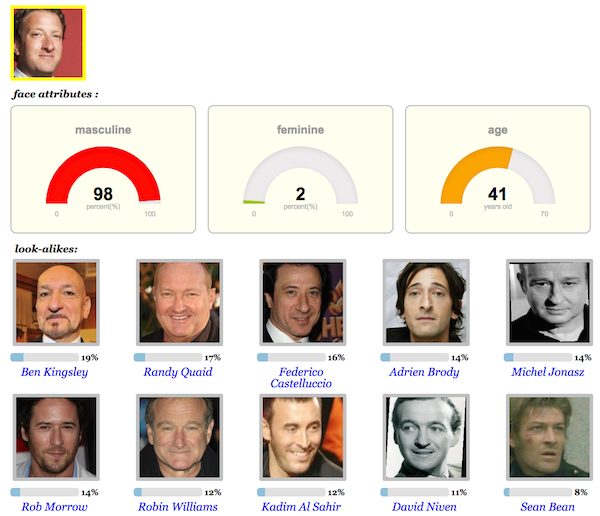 Clem Picks: Federico Castelluccio just jumps off the screen at me.  He has the hair and the face for the part, and we can do something about the nose.  If he was able to add a heavy Italian accent as Furio in The Sopranos, he can transition to the accent of a Boston Blogger.  Get your pupcorn ready.
Kmarko
PicTriev Says: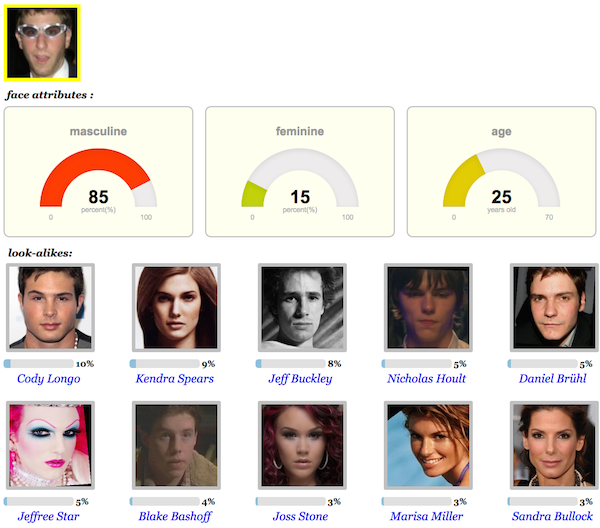 Clem Picks: There is not a lot of KMarko seen in front of the camera, so I think the top pick of Cody Longo should be fine.  
Feitelberg
PicTriev Says: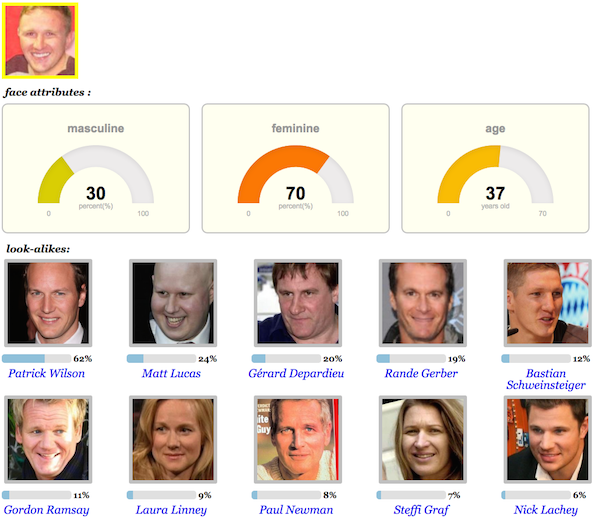 Clem Picks: Lady Feitelberg, indeed.  The Feminine Meter is off the charts for Feits.  My #barstoolconfession is that I put up multiple pictures of Feitelberg in order to get a better set of results, but it always shot back 2-5 females.  One of the lists had Michael Rappaport as a possibility, so my answer is Young Michael Rappaport for Feits.  Think around the time Rappaport was Remy from Higher Learning.  Both looks-wise and racist-wise.  There would also be a role for Feitelberg in the movie, but he would be playing the role of his dog.
KFC
PicTriev Says: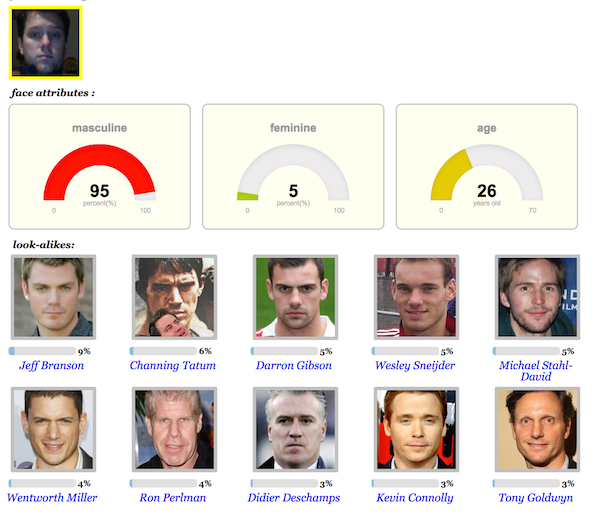 Clem Picks: KFC came back from his honeymoon so he could be compared to Jeff Branson and Channing Tatum?  That's not how his life goes.  I autocorrected PicTriev and went with Kevin Connolly.  You can follow me on Twitter @TheClemReport, as he will likely never let me blog for any of his sites again after that comment.
Big Cat (Early Barstool)
PicTriev Says:
Clem Picks: When Big Cat was just a kitten at The Stool, he had some life in his face.  So we are going to let the girls who actually see this movie get swooned by Nick Jonas playing the role of El Gato Pequeno.
Big Cat (Current)
PicTriev Says: 
Clem Picks: Again, I put in a billion different pictures to avoid having to use some random foreign actors for Big Cat.  But stache don't lie.  If I had to pick one of these guys, I guess I would go with the surely wide range of Meka Skiranth.  But based on the picture of BC above, I am going to pick Khalid Sheikh Mohammed to play the pivotal role of El Gato Grande.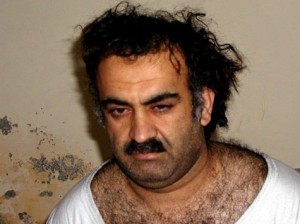 Smitty
PicTriev Says: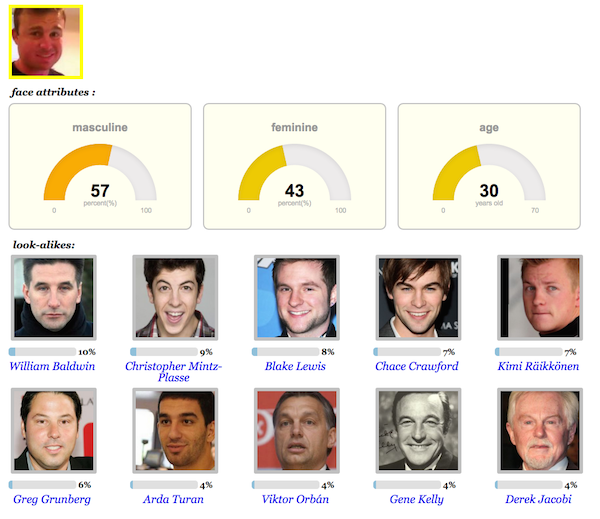 Clem Picks: More feminine numbers than I would have expected, but the game is the game.  I wanted to throw Billy Baldwin on screen, but instead I am going to go with Emmet from The Lego Movie.  The joke was going to be made anyway and he actually does kinda look like Smitty in the face/head.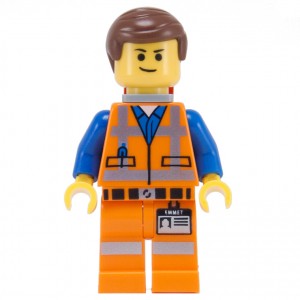 Hank
PicTriev Says: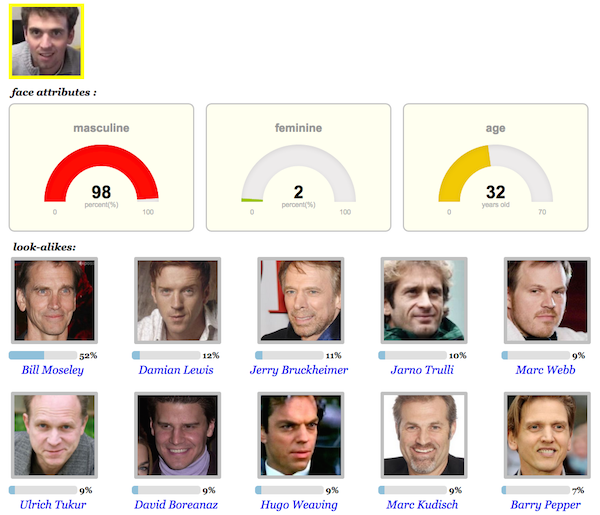 Clem Picks: Damian Lewis is older than Hank, but he did a great job playing the role of someone who can withstand a ton of torture.  So Agent Brody is the pick.
UPDATE:  After Hank lost a digit due to a drone accident (sorry Handsome, but that sentence is hilarious), I think I have to recast Hank.  I hope Dustin can still bring it (by the way, Hook is a Top 50 rewatchable movie for me, no question).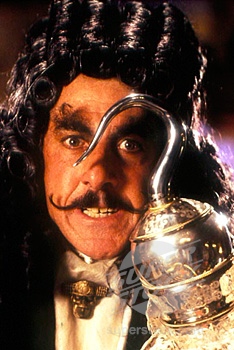 Nate
PicTriev Says: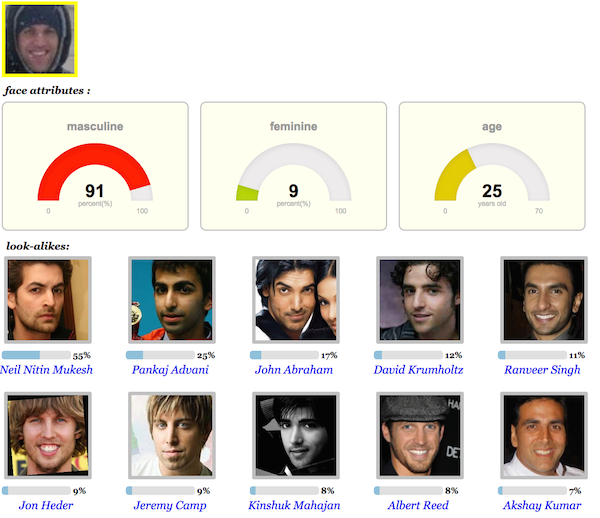 Clem Picks: Albert Reed kind of matches up facewise, but I am going to go with my gut and pick David Krumholtz.  Just a casting director's 6th sense type of thing.
Trent
PicTriev Says: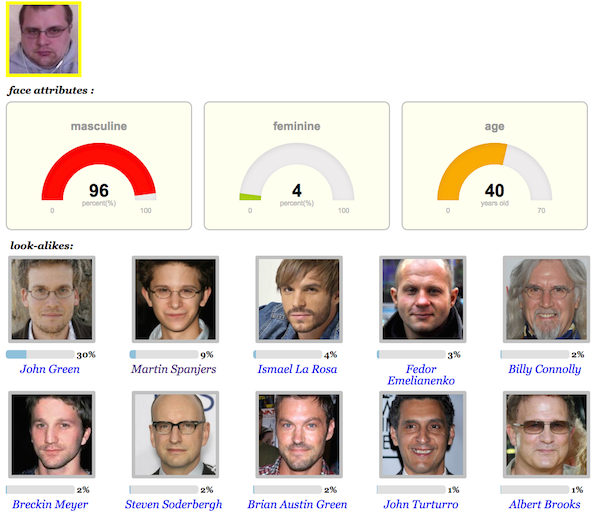 Clem Picks: That Martin Spanjers kid could pass as a young Trent if he shaved his head and threw on an Iowa hoodie or corn suit.
Mo
PicTriev Says: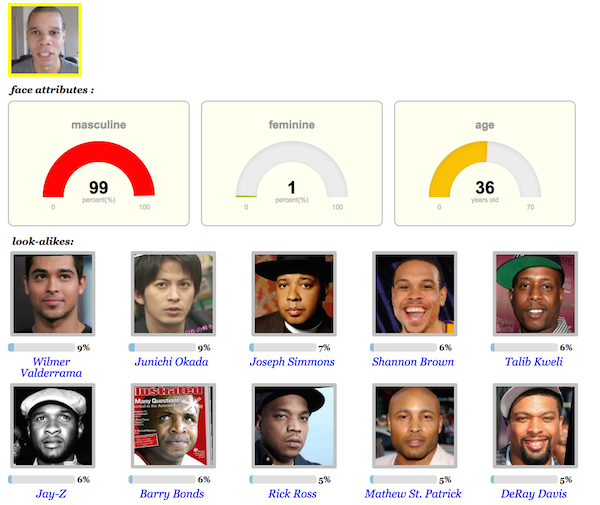 Clem Picks: I don't care what PicTriev says (including that the picture of Usher being Jay-Z). Mo is Grey Worm.  Grey Worm is Mo. 'Nuff said.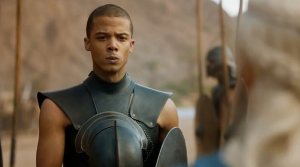 Sales Guy
PicTriev Says: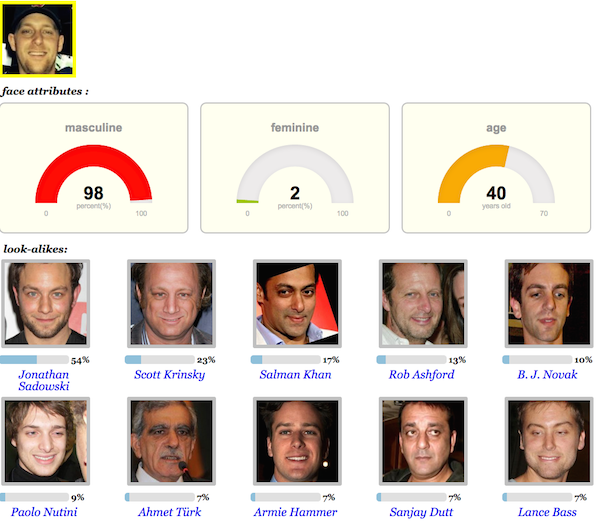 Clem Picks: Sales Guy is usually somewhat of a mystery and a shadowy figure in the Barstool Universe.  But based on stories I have heard on The Rundown and KFC Radio, the guy loves creating mayhem.  So we have to cast the actor who plays Mayhem in those Allstate commercials, right?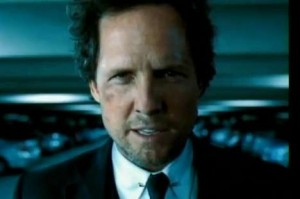 Neil
PicTriev Says: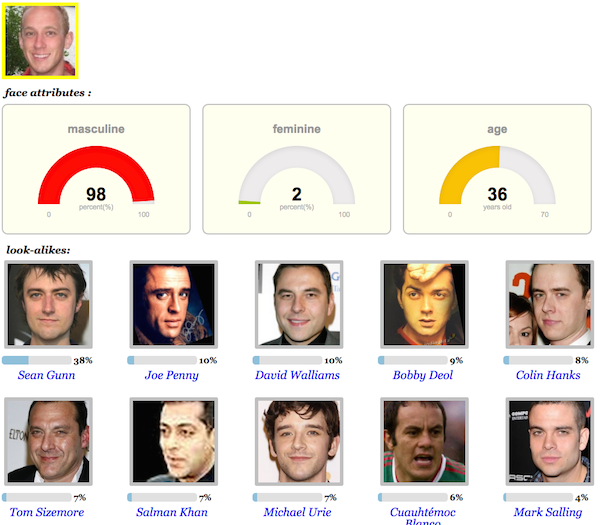 Clem Picks: I don't remember much about Neil, but I feel like his voice/persona would be done perfectly by Colin Hanks.
Manzo
PicTriev Says: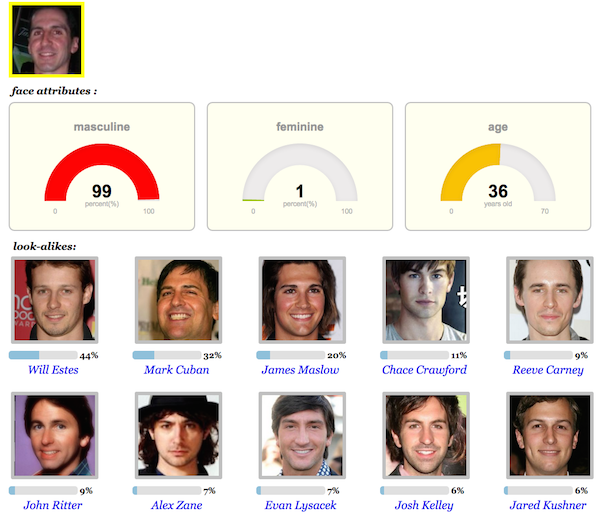 Clem Picks: Manzo definitely has the face of multiple people you know, but you aren't sure who that person is.  I guess I am going with Josh Kelley here.
Jenna Marbles
PicTriev Says: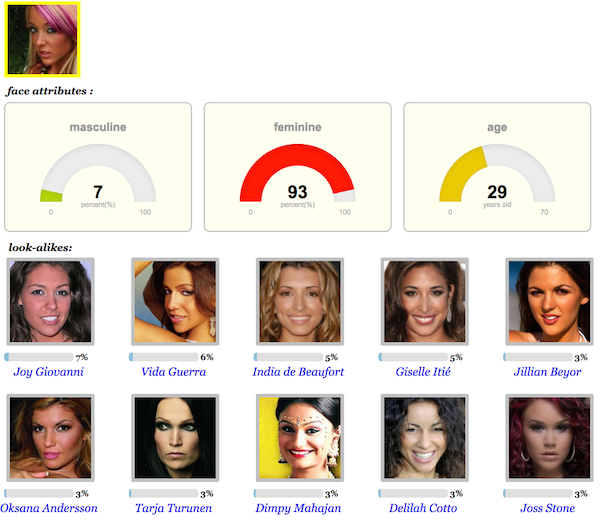 Clem Picks: I could go with any actress, but we are going to have to sell tickets to this movie if we want to make some money.  So we will have to cast Jenna as herself so people go see the movie in the theaters.  I just hope we can afford her.
Kacie McDonnell
PicTriev Says: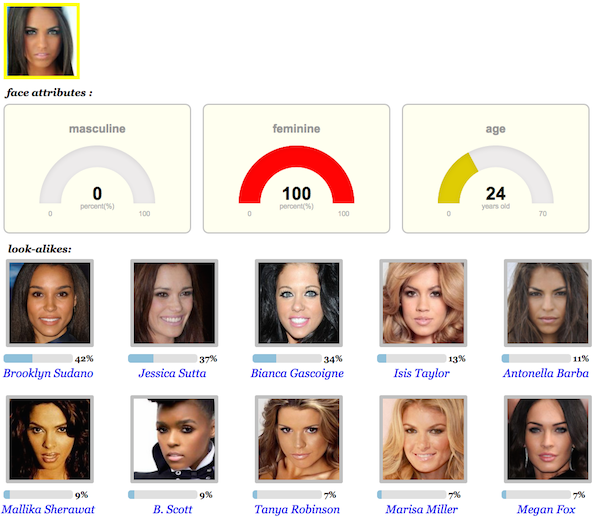 Clem Picks: Similar to Jenna Marbles, we need Kacie to be in this movie, but for different reasons.  There is no woman in the world that compares to the perfection that is Kacie McDonnell.  She will be Miss Barstool forever and ever, regardless of what any future marriage license may say.
Rear Admiral
PicTriev Says: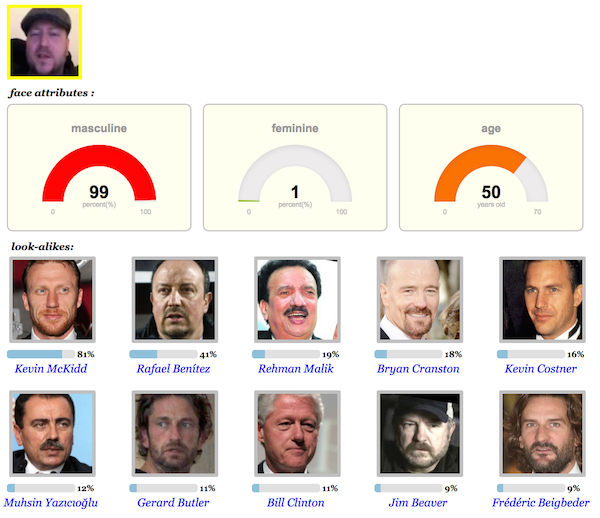 Clem Picks: I kinda like Rear Ads being played by a bearded, fire in the belly Kevin Costner.  Again, just a hunch thing like Joe Torre used to always have back for the late 90s Yankees.
Jerry Thornton
PicTriev Says: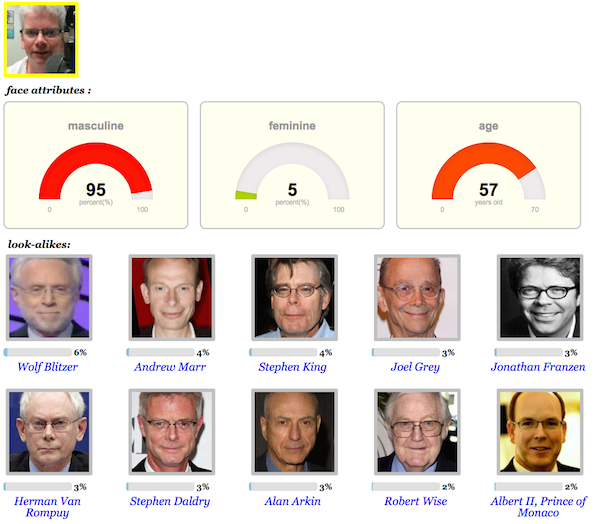 Clem Picks: I don't know who Stephen Daldry is, but I actually thought he was Jerry Thornton when the page loaded.  
Jay Cutler
PicTriev Says: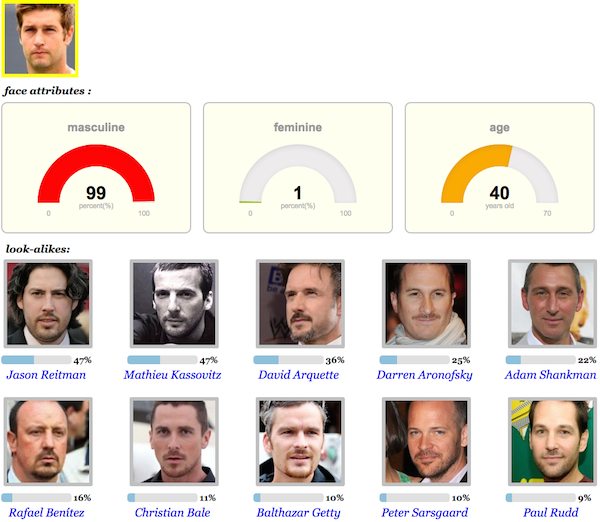 Clem Picks: I am sure some of these guys could fit the role fine.  But if there was ever someone needed to play the role of Jay Cutler, it would have to be Aaron Rodgers.  He is the kind of guy that would kill it on the screen like Brett Favre in Something About Mary.  Plus he owns Cutler and the Bears.  Rodgers even has experience acting like Jay with his Smoking Jay Cutler audibles.  
Random side note, if you Google "Jay Cutler" and go to images, you get a shit ton of body builder photos.  Either Jay's wife Kristin has a PR firm that specializes in having your name/image appear on the internet when you want it to, or Jay Cutler the bodybuilder is a computer science genius that figured out Google's algorithm and/or knows everything about SEO.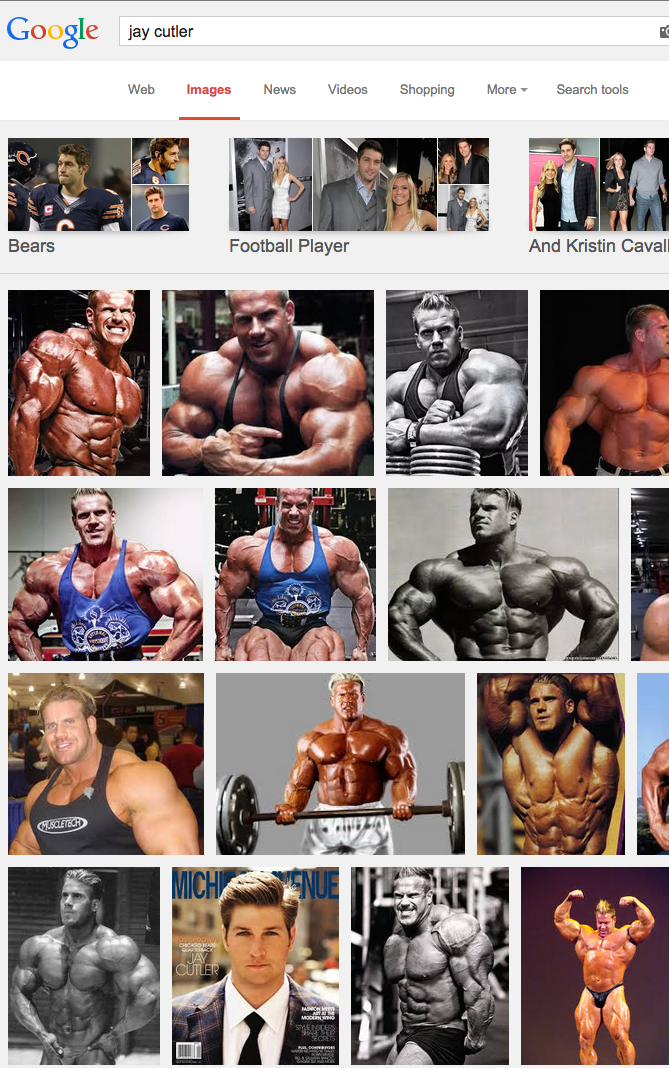 Paul Lo Duca
PicTriev Says: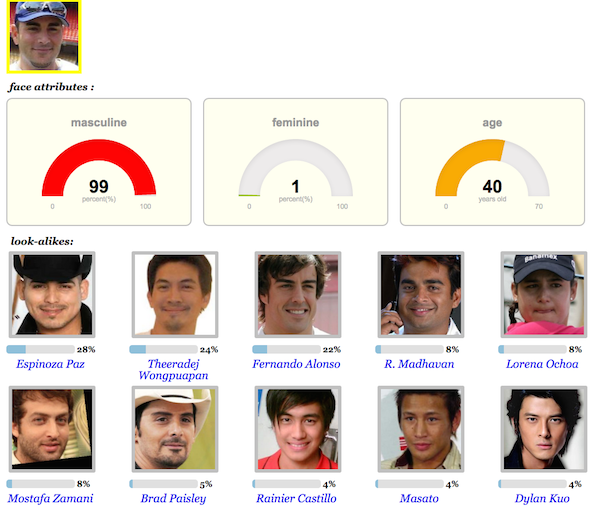 Clem Picks: Lo Duca = Brad Paisley.  Don't ask me why, but it just feels right.
Logan Couture
PicTriev Says: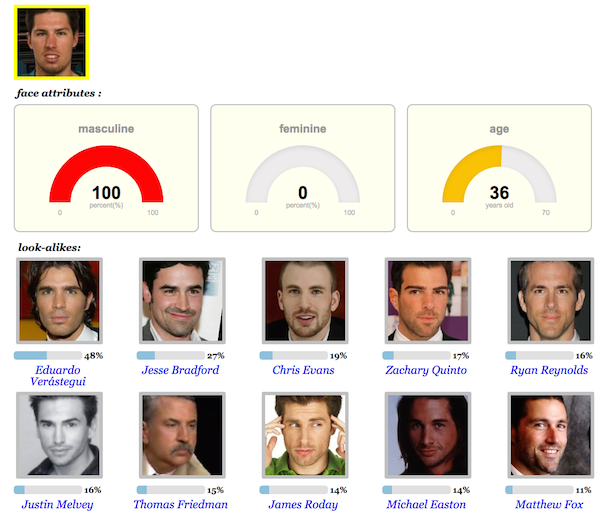 Clem Picks: I am thinking a little outside the box and bringing in a former hockey player with acting experience.  Give me Cam Neely aka Seabass from Dumb and Dumber.  
FSU Lauren
PicTriev Says: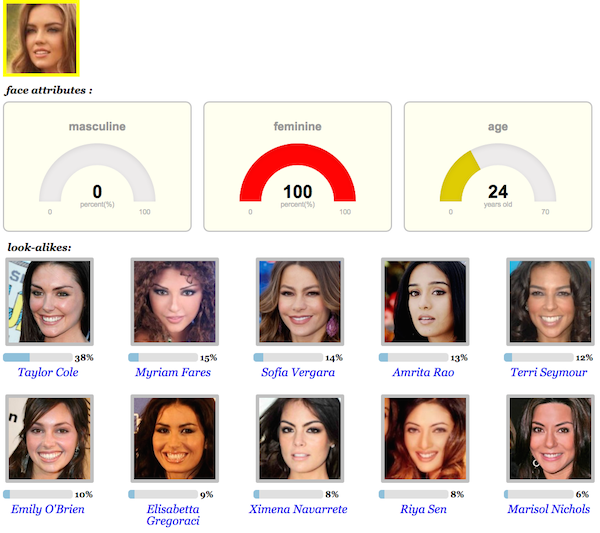 Clem Picks: I will take whatever up-and-coming young brunette to play Lauren From FSU, but I need Vergara in the movie just for the titty scenes.
Anastasia Ashley
PicTriev Says: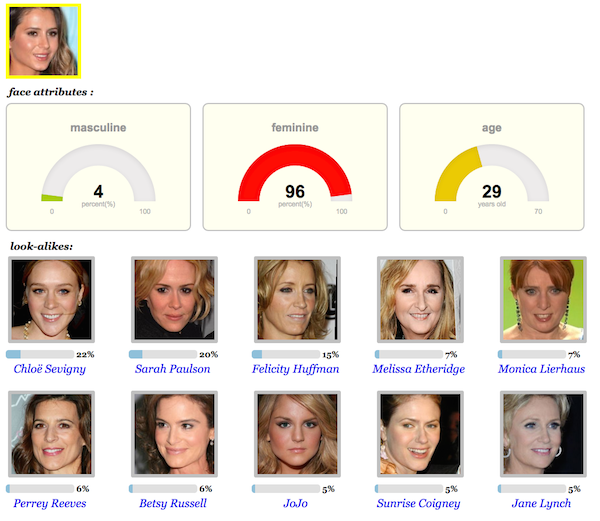 Clem Picks: They skewed a little old with the recommendations for Anastasia Ashley.  I would cast JoJo just because I can't believe they have her in any kind of celeb database.  But we need Anastasia to be on set for the "Portnoy nose in butt" scene just because DAT ASSSSSS.
Weird Haircut Seth
PicTriev Says: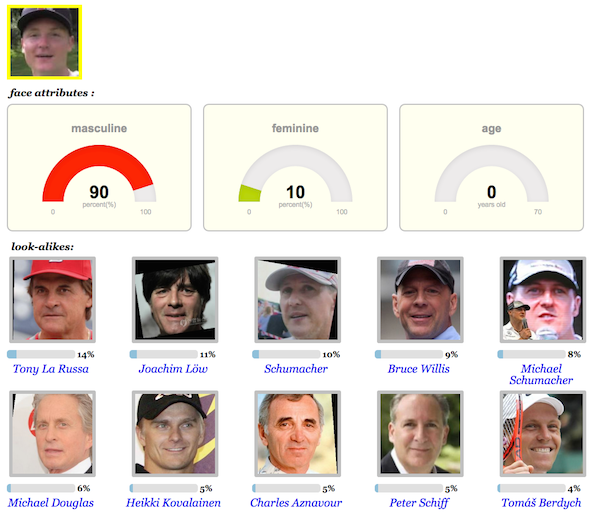 Clem Picks: I let out an audible laugh when Tony La Russa popped up.  No idea why, but that was hilarious.  Anyway, Weird Haircut Seth will forever be the Barstool Shorts character to me.  So @StoolMilmore gets a movie animation credit for his resume.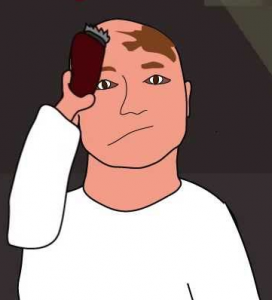 Devlin
PicTriev Says: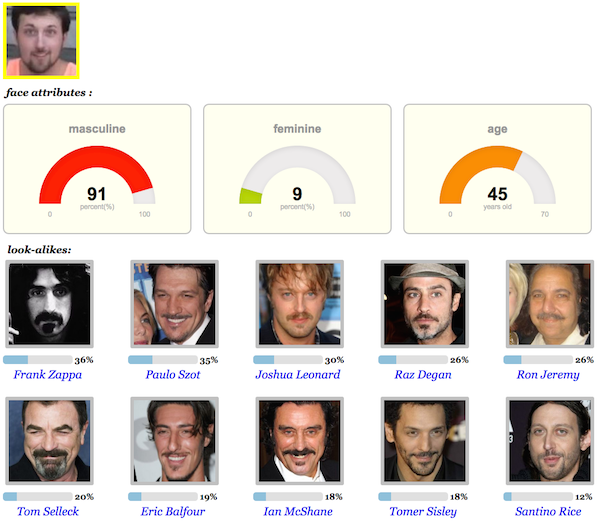 Clem Picks: Some solid choices up there for Devlin, but I am going to go with Charlie Day.  He would bring the heat on the big screen and be fun as fuck to party with on off-days.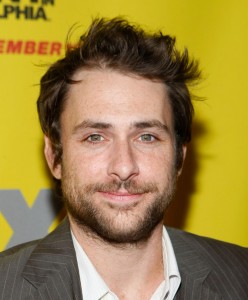 Dante The Don
PicTriev Says: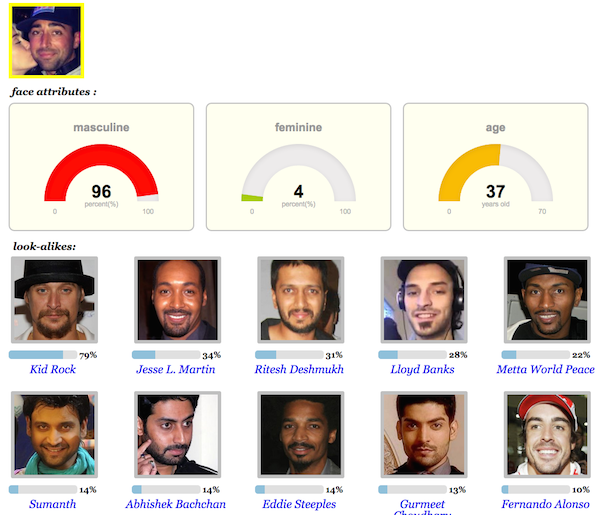 Clem Picks: Another gut call here.  I am thinking outside the box and giving a young athlete who loves the spotlight his first crack at acting.  Dante The Don will be played by Matt Harvey The Future Cy Young And World Series MVP Winner.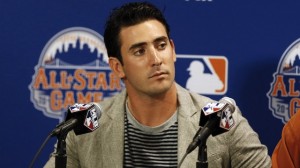 Spags
PicTriev Says: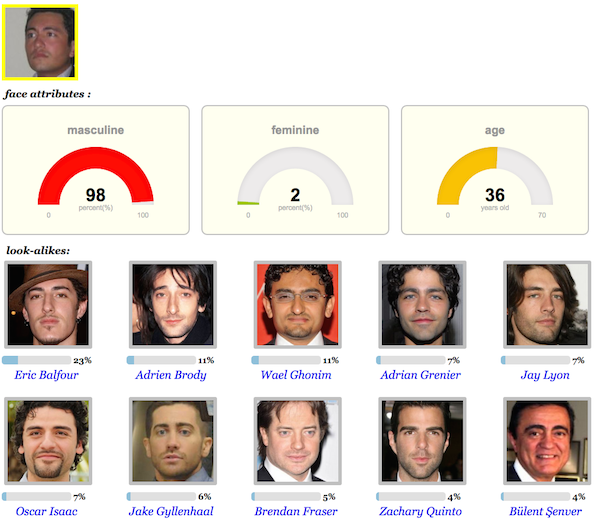 Clem Picks: I don't know much about Spags other than the fact that he loves USC, is hated by the commenters, and appreciates a good Twitter war.  I will give him Eric Balfour since he had the most points, which is apparently how Spags chose which teams were his favorite when he was a kid.
Nick
PicTriev Says: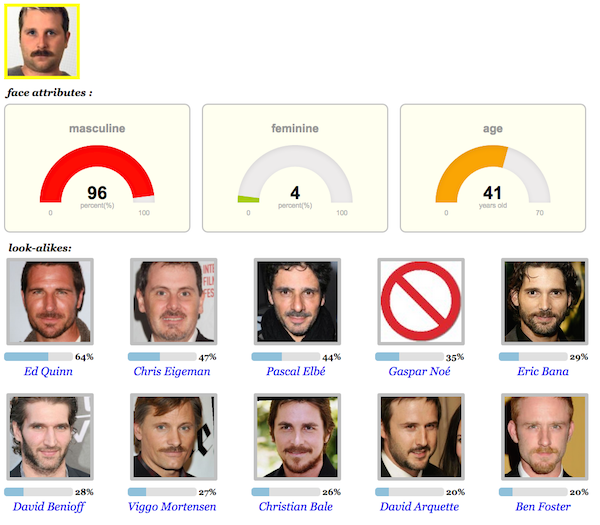 Clem Picks: Similar to Weird Haircut Seth, Nick will forever be the cartoon character from Barstool Shorts.  I hope that character lives forever.
"I Fucking Hope So Too Dude".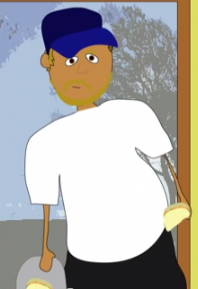 Heath
PicTriev Says: 
Clem Picks: I don't remember if there was ever a picture of Heath, or if Heath ever actually existed.  Maybe Nick told Pres there were two writers for LA so he could get double the pay for basically no work.  Anyway, I have no idea who to cast as Heath, other than the only living Heath I have ever heard of: Heath Shuler.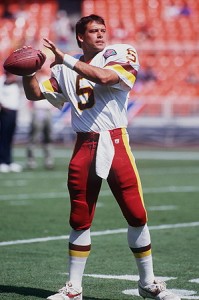 Justin Bieber
PicTriev Says: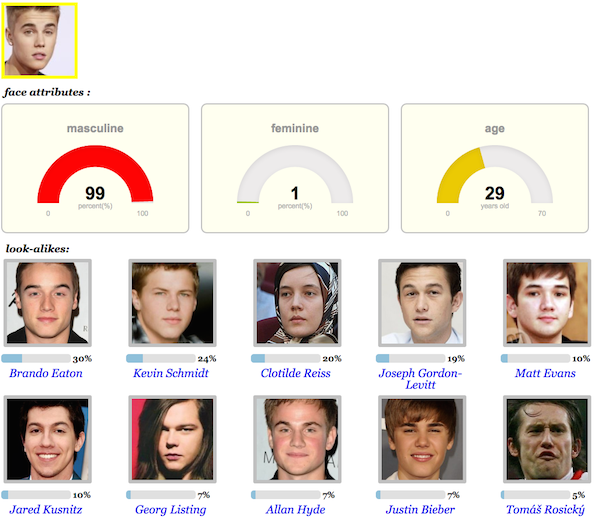 Clem Picks: I lost a little bit of faith when Bieber came in at 7% for himself, but that when he was stupid young Bieber instead of complete dickhead lesbian doppelganger Bieber.  Since Dante is attached to this project, we can probably get Miley to sign on to play Justin like she did on SNL.  Between her and Marbles, we've locked up the teenage girl demo.
Johnny Football
PicTriev Says: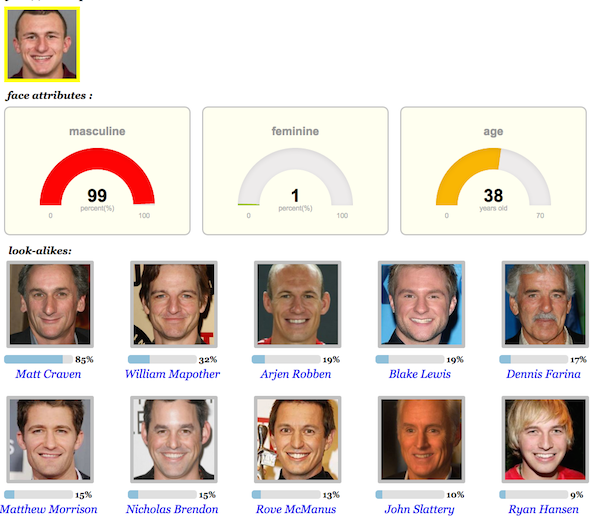 Clem Picks: Yikes, not a good look for Team Money there.  I always figured that the kid who played Dewey on Malcolm in the Middle probably looks like Johnny Football.  So I'd give him a call, I can't imagine he's very busy.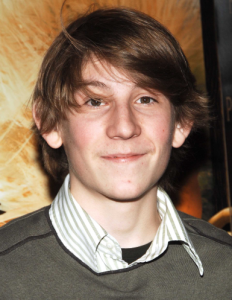 Milmore
PicTriev Says: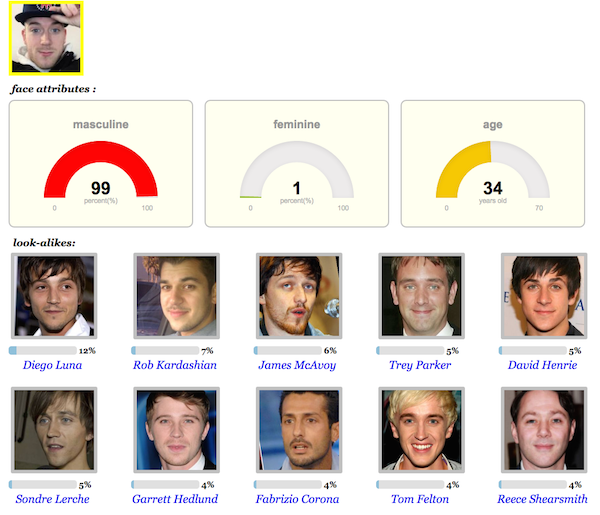 Clem Picks: I had to laugh that two legends in the animation game match up here (Trey Parker and Milmore).  I bet once Trey found out what Barstool was all about (if he didn't already know), he would make Milmore his own South Park character.  So that's what I am going with here.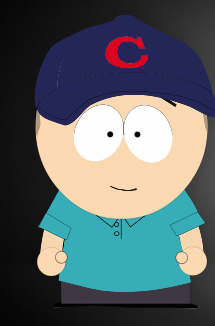 J-Mac
PicTriev Says: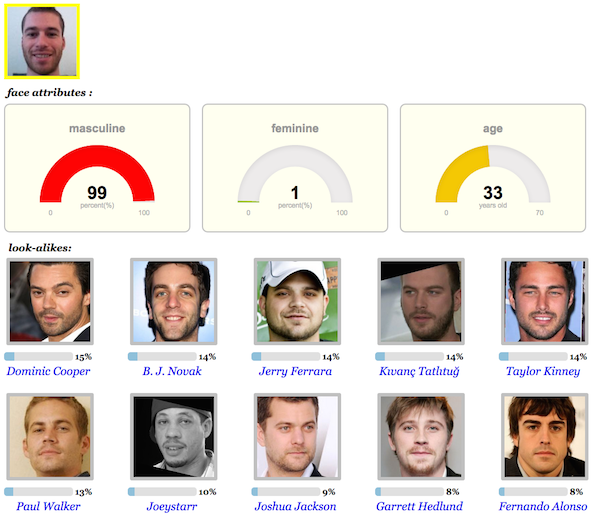 Clem Picks: There are a few decent choices and one sad one (RIP Paul Walker), but I am going to go with Kwanc Tathtug just because.
White Sox Dave
PicTriev Says: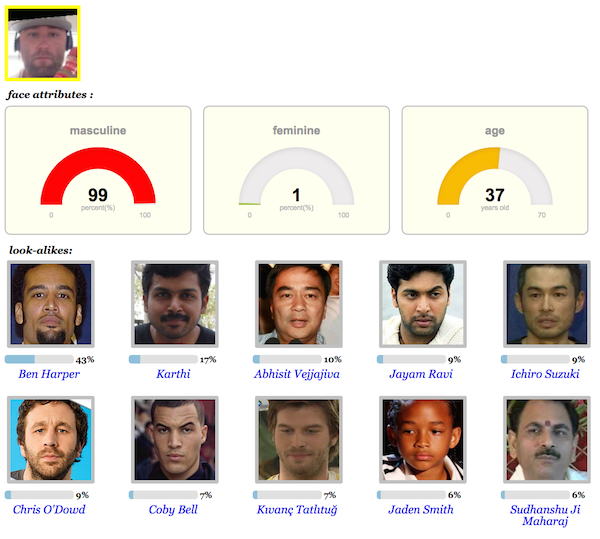 Clem Picks: Not gonna lie, I am pretty confused and amazed with this bunch.  A few random Indians, a Japanese baseball legend, and Jaden fucking Smith.  But I'll go with Chris O'Dowd.  A good dude that can do a midwestern accent.  
Gracie Tracy
PicTriev Says: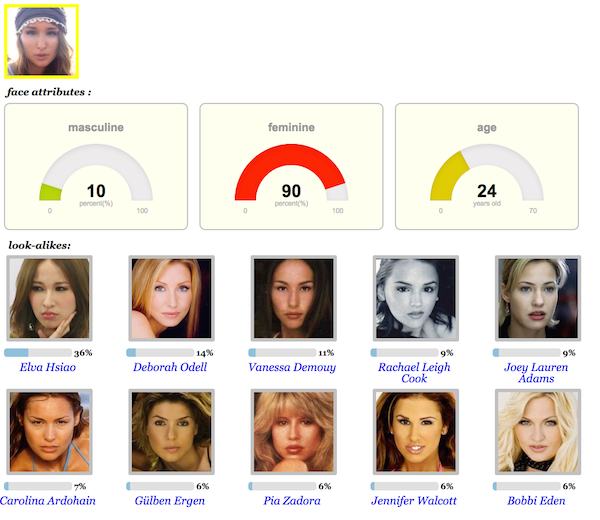 Clem Picks: Who didn't crush on Rachael Leigh Cook back in the day?  Gracie Tracy has always been like the Barstool girl next door.  And she can get her start in the film industry by showing off dat ass in some booty stunt cameos.
JJ
PicTriev Says: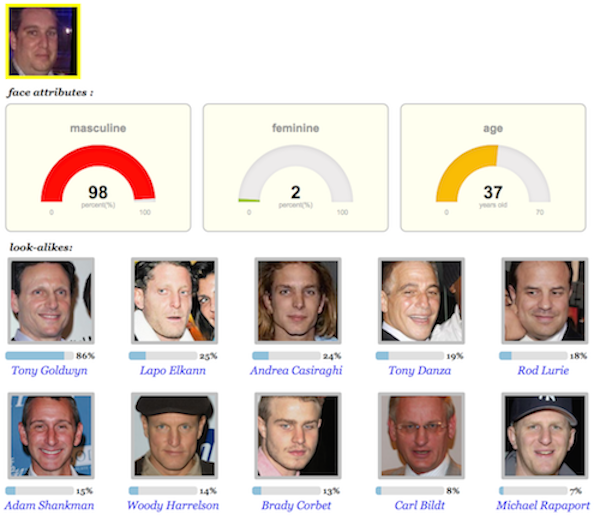 Clem Picks: I met JJ last week at a bar in NYC and he was a gentleman that got me drunk after a long day in the Big Apple.  He went to school in Philly and loves baseball.  So I will do him the biggest solid you can do for a guy that fits that description.  I will have Tony Danza play him in a movie.
610
PicTriev Says: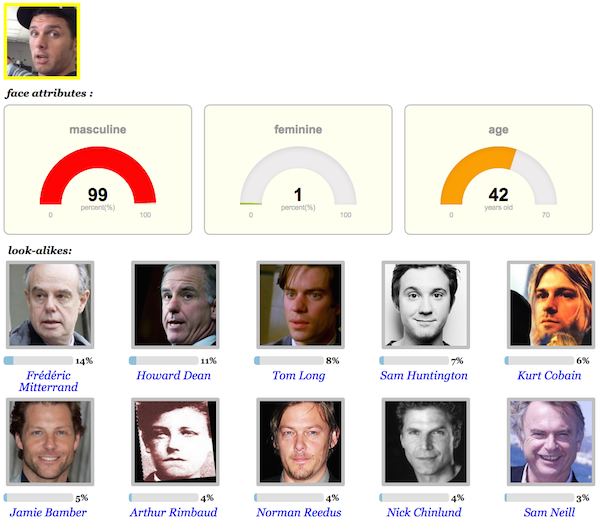 Clem Picks: A self dubbed "average, everyday, hilarious, devastatingly handsome fan" of the Giants and Rangers.  That's cool with me.  Jamie Bamber it is.
Click Here to submit your own casting decisions for Barstool Sports: The Movie.
If you want to read the tweets of guy who wrote an almost 2000 word blog about a fake movie, click the button below