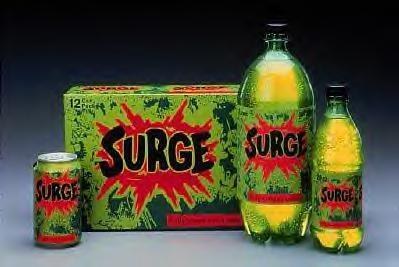 NBC – Surge, the popular citrus flavored soft drink, has returned, The Coca-Cola Company announced Monday.
But anyone hoping to take an icy swig of nostalgia will have to wait. Within a day of the announcement, 12-packs of the bright green drink sold out — twice — on Amazon.com. The drink is being sold exclusively on the online retailer's site. 
Surge made its original debut in 1996 before disappearing from store shelves in 2001. But a dedicated group of fans started an online campaign, asking the company to bring the drink back.
"They've inspired us," said Racquel Mason, associate vice president of sparkling flavors, Coca-Cola North America, in a release. "More than 128,000 people a dozen years after a brand left the market saying, 'Please bring it back!' That's the best compliment any brand could hope for."
And while fans are thanking Coke, our teeth and waistlines may not be as enthused. According to Amazon.com, a 16-ounce can of Surge contains 230 calories and 56 grams of sugar, one gram more than Mountain Dew, its chief competitor in the '90s.
If that commercial doesn't get you fired up to pound some Surge, play some Third Eye Blind on your walkman while hanging around the mall looking for chicks a foot taller than you, I'm not sure what will.
Call me a soda OG or a soda hipster but I kinda hate this decision because I won't be able to explain to my younger cousins what soda really use to be before this country got all nutritionally conscious. Whether it be Surge, Jolt Cola, Fruitopia, All-Sport, just absolute sugar highs that when you drank them would give you this rush right before your little league at bat: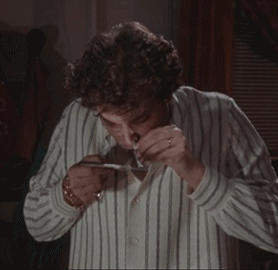 Now it's diet this, reformulated that, now with all natural sugar blah blah blah. Surge was just a victim of time and the health industry's liberal agenda. Truly the Conchord flight of the Soft Drink industry, now just a faint memory of a time when things were better and easier.
P.S. Wayne from the Leftovers early days?