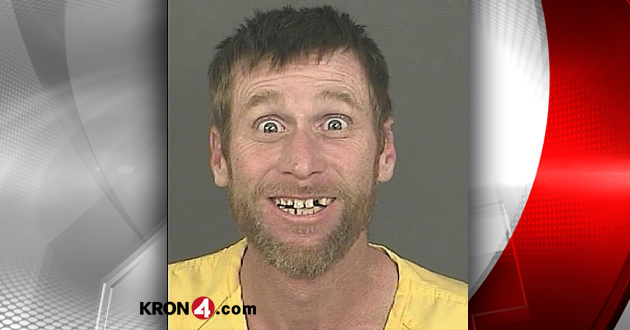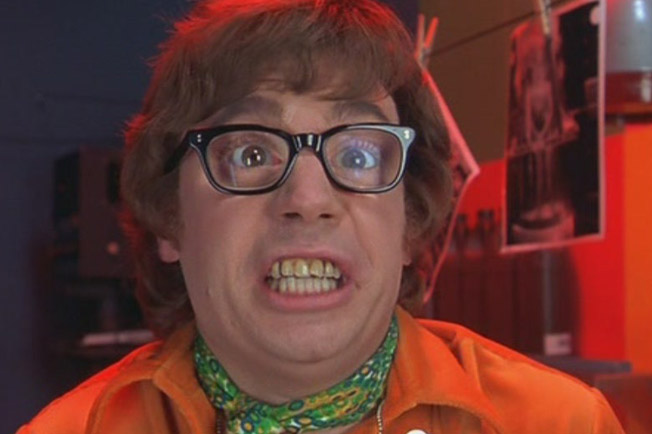 KRON 4 – The man pictured above is being accused of robbing a bank on the 16th Street Mall and then trying to escape via light rail train, police say.
After confronting the suspect on the train, police discovered he was wanted on a felony warrant. Two bank employees then identified Michael Whitington as the suspect, according to the Denver Post.
Whitington, 45, was taken to be processed for his warrant and robbery. He remains in custody with a $5,000 bond. He is scheduled to appear in court on Tuesday.
Denver, gorgeous! Have to respect Michael's moxy, out there trying to get that cash money in the sunshine state but with every crime, a perp makes at least ten mistakes. We could point out the low hanging fruit data points of possibly wearing a bright yellow shirt, having crazy eyes or the fact his grill looks like a broken fence, but taking a light rail train as your getaway means? This isn't the French Connection, bro. It's Denver, so I'm guessing their transit system probably goes in a circle, not to mention the fact that it makes multiple stops every few minutes. Wear a neutral colored shirt, maybe some sunglasses and have a waiting car for your escape and maybe we don't see Michael Whitington and his gorgeous mugshot on our monitors today. Most importantly, probably switch to Crest from whatever you're using. With an English name like Whitington, I'd assume he's been brushing with Hedley and Wyche.