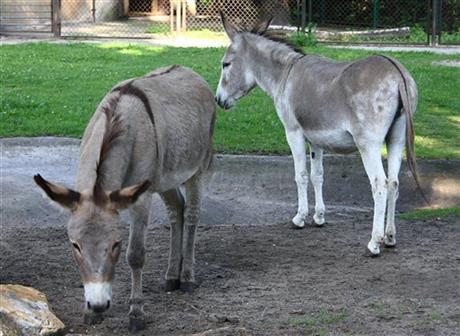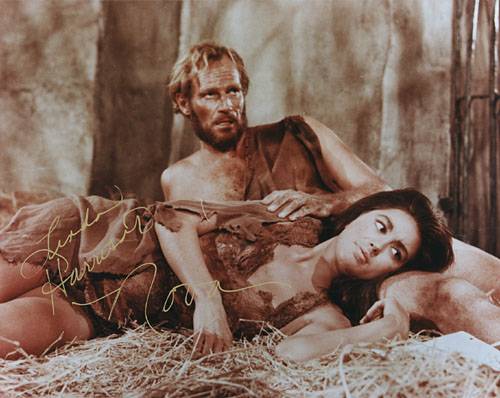 WARSAW, POLAND – The two amorous donkeys who were separated because of an outcry over their lovemaking have been reunited at a zoo in Poland. The couple, together for 10 years, got into trouble when mothers expressed outrage that children had to witness their mating. Local conservative official Lydia Dudziak took up their cause and persuaded the director of the zoo in Poznan to have the animals put in separate pens. The zoo acknowledged making a mistake Thursday and said the donkeys are again in one pen after about a week apart.
"It was never our intention for any animals to feel uncomfortable because of their natural behaviors," the zoo said in a statement. The interruption of the long-standing romance turned into a national news item in Poland in the past days. Nearly 7,000 people signed a petition to have them reunited.
Two fan pages appeared on Facebook devoted to their cause, with a total of nearly 10,000 likes — and photos of donkeys in the act. Experts weighed in, saying the separation could hurt their psychological wellbeing. Politicians were asked about it on the country's leading news programs.
"Animals separated by sex into different cages? It's complete idiocy," said Stefan Niesiolowski, a lawmaker with the governing party, Civic Platform.
Even the spokesman for Law and Justice, the conservative party that Dudziak belongs to, would not come to her defense.
"It's a level of absurdity … that has been crossed to such an extent that I don't even want to read or know about this," Adam Hofman said Wednesday evening.
In their decade together, Napoleon and Antosia have produced six offspring, including two-month old Tadeusz.
Come to the zoo, bring your kids, check out the giraffes, stay for the show.
Full disclosure, I thought that donkeys were the ones that couldn't produce offspring because they were the ones who were created by a horse banging a mule? Or maybe that's a jackass. Regardless, you wonder why Poland got steamrolled by the German cavalry in 1939, maybe it's because they got more important stuff on their plate like preventing 8 year olds from seeing two donkeys bang.
Granted the US has a ton of problems, but I can't imagine not living in the numbah 1 country in the world. I would get so bored so fast if this type of stuff was the national headlines. It's borderline unfathomable to think Brian Williams coming on at 5:30 and saying, "Good evening, I'm Brian Williams, bombing continues in Syria but tonight we start with breaking domestic in Warsaw where pre-teens were exposed to a literal donkey show at the Warsaw Zoo."
And who is Lydia Dudziak trying to censor nature? How self important are you that you are trying to stop life from happening. When the republican party of your country what you're doing is over the line, then you need to chill out.
But most importantly, have to feel for Napoleon not being able to shoot some ropes off. Aside from your oats and barley, you have nothing else going on but your ole honey pot Antosia, which even for a donkey sounds pretty hot. So play on Napoleon, keep on busting your nut in the face of the conservative Polish establishment in the Warsaw Zoo aka "The Lovers Getaway." Cue the spiced meat. – @SaintBrendan