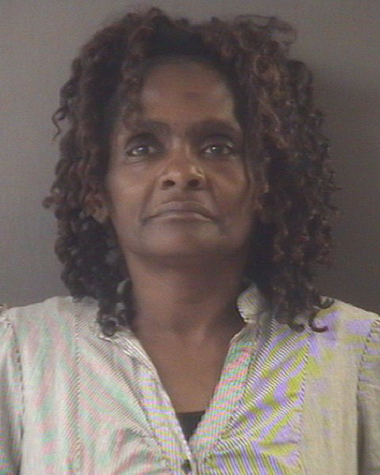 Detroit – A Fruitport Township woman accused of stealing from a local Wal-Mart store went the distance, literally, police said, when she drove off on the store's motorized wheelchair carrying other allegedly stolen items. Shirley Mason, 46, is accused of stealing a motorized wheelchair shopping cart from a local Wal-Mart store and riding it nearly two miles before law enforcement caught up with her.'
The call about the Fruitport case came in around 8:05 p.m. after a customer witnessed Mason leaving the parking lot area on the motorized wheelchair.
She was located nearly two miles away on westbound Barney Street, west of Roberts Street. Police located her sitting on the cart, valued at $1,200, with up to $600 worth of alleged stolen merchandise in bags in her possession.
Mason explained to the police officer that she tried to call for a ride, but couldn't get a hold of anyone so instead she took the motorized wheelchair "because she didn't feel like walking," according to police.
Mason had six plastic grocery bags with clothing in them and told police she paid for them, but couldn't provide any proof that she had.
She told police she had intended to sell the clothing for money, authorities said.
And she would have gotten away if it wasn't for those meddling scooters only going a pace of 5 miles an hour. Which means if she was going that speed, she would have been riding dirty for about 25 minutes before getting picked up. But to Shirley's credit, first rule of being a criminal mastermind is to roll when it's time to roll even if the getaway car isn't there. You adapt and move forward, criminal logic 101. Keep moving.
My question is how much are you marking down clothes from Wal*Mart when you sell it at the flea market or out the back of your store that has a nice storefront (thanks Danny Ferry for that new one)? Sure your profit margin is 100% but I mean what do you mark down a pocket t-shirt from Wal*Mart in Detroit? A nickel? Gotta ask yourself, Shirley, make sure the juice is worth the squeeze.
P.S. Townships…a real rich man/poor man environment. Either you have to be a millionaire to get in or you buy your clothes from Shirley Mason. No in between. – @SaintBrendan