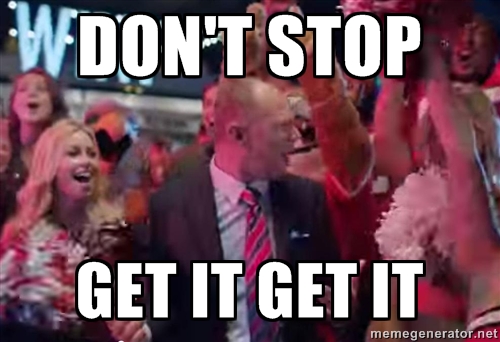 Some cheap steaks, cold draft beers, fantasy advice, and a guy that has his shit together but won't outshine you when you go hit on recently divorced Tammy from accounts receivable? What's not to like? Get me to D & B's ASAP.
Plus arm like that? You'll need to a carriage to carry all those tickets. – @SaintBrendan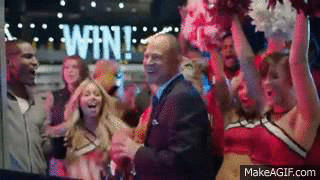 P.S. How happy was Matthew Berry when the director said he could throw it, then they'd cut, then they'd the show his reaction to winning the "Long Bomb" toss? Such a cocky reaction, love everything about it.