First off, no idea who these "Kinda Funny" people but could not think of a more appropriate name for them. Decent, but in no way was I rolling on the floor laughing. Also, pro tip: Don't make 1/3 of your video an ad/plea to subscribe to your channel.
Problem with this video is it's about a a month late and he already responded about it on Twitter. Not only that, but I do know plenty of people who don't think Everybody Loves Raymond was that funny or actually hated it. But the portion on not just reading about Mac OS updates is great because A) It's probably true and B) I bet Pence does read with his finger: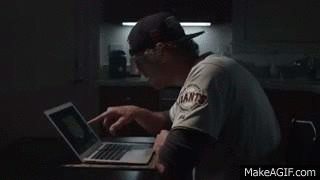 P.S. Talk about a missed opportunity….Unaware or completely aware?