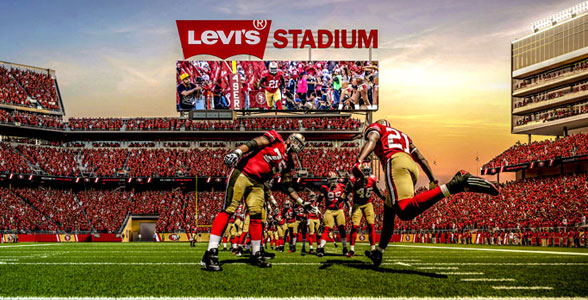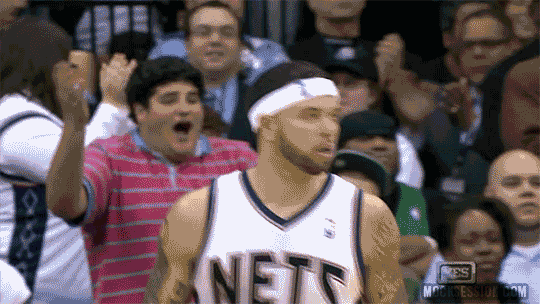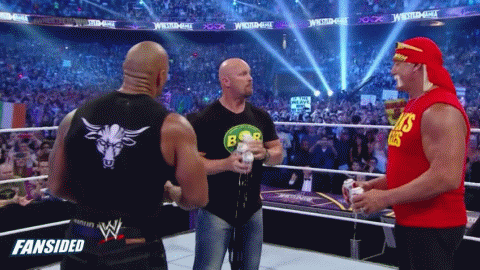 NBC Bay Area – Wondering what to pair with your Kaepernick jersey for your first trip to Levi's Stadium? May we suggest a pair of Levi's — provided, of course, you want free beer.Yes, a cup of suds on the house is a possibility for those who don Levi's at the 49ers' new stadium, according to Ad Age. The Niners host their first regular season home game at the $1.3 billion stadium in Santa Clara on Sept. 14. During that game, and throughout the regular season, "fans seen wearing Levi's by stadium staff may periodically have their drink tabs picked up," the website reported.
Levi's is going hard after the 49ers following the company's inking of a 20-year, $220 million deal for the naming rights. Fans who wear all manner of branded 49ers apparel made by Levi's — such as these varsity trucker jackets, conveniently available at the Levi's Stadium Team Store — have a shot at being tapped by a Levi's rep. 
Levi's is using its line of 49ers gear as a way to possibly score all 32 NFL teams, one company executive said.On top of that, trips to New York City to San Francisco bar Finnerty's may result in a trip to the Bay Area: Fans wearing Levi's there run the risk of being offered a free trip to Levi's Stadium, the website reported.
Every once in a while, there's an ad agency that comes up with something so genius, so simple, it's indisputably perfect. That's what Levi's just did.
How do you offset $220 million over 20 years? Oh just ensure that a stadium of 60,000+ people will go to Kohl's and purchase your jeans on the offset chance that they're going to get a $10.50 beer for free. Just really simple, logic thinking. Hell, they might only give 100 free Natty Light's away a game enough dudes (and chicks) are going to see someone get a free beer. That's enough of a draw for a regular dude to break out some Levi's (or get some new ones like they want you to) for a game. Plus do you really want to be the asshole wearing JNCO jeans to Levi's? Grow up Count Chocula.
Just really not surprised other stadium sponsors have done this, but I bet it's a lot harder an argument with your wife to switch your insurance carrier on the offset you can get a free beer but you know if that was the case there would be that Fireman Ed type trying to make that argument and failing miserably.
So bravo, Levi's, you the real MVP. Get ready for a bunch of guys like this looking for beer on Sunday: