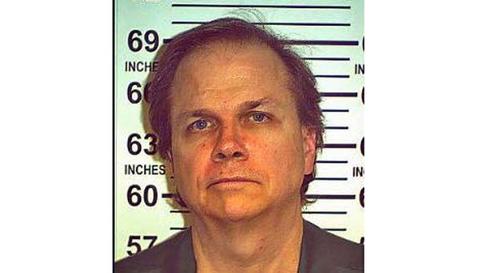 NBC – John Lennon's imprisoned killer says he still gets letters about the pain he has caused.
Mark David Chapman was denied release during his eighth appearance before a parole board last week.
New York state corrections officials on Wednesday released the transcript from the hearing at the Wende Correctional Facility.
Chapman told the parole board he's sorry for "being such an idiot" and seeking notoriety the way he did.
Chapman fired five shots on Dec. 8, 1980, outside the Dakota apartment house where Lennon lived on Manhattan's Upper West Side, striking the ex-Beatle four times.
Chapman was sentenced in 1981 to 20 years to life in prison after pleading guilty to second-degree murder. He will be eligible again for parole in two years.
I think after eight attempts at the parole board, you pretty much try and throw anything at the wall to see if it sticks but the "I was being such an idiot" defense is probably something you save for probably your 20th appearance because this one didn't work. I am no lawyer, but I would try the "I am willing to commit the rest of my life to ending gun violence and working in mental institutions so someone like me does not commit the same atrocity I did." Again, just spit balling here.
In actuality, there's no remote chance that you are going to get parole if you're Mark David Chapman because you are the guy that shot and killed not only a Beatle, but the guy who wrote sang "Give Peace a Chance." Granted, John Lennon behind closed doors was a racist, homophobic, anti-semetic, pulled Ray Rice type behaviour, and was just an all around asshole, he is still one of the greatest musicians of our time. Oh and his wife sucks, but more importantly he got martyr'd in his prime. It's not like he shot the Fat, Las Vegas rock star….he shot the rock star who was just going into his full on, political cause phase. This is known as going full Bono.
So maybe in 2016, Mark, you got a chance to get out so have a fun two years coming up with some new material. Plenty of time.