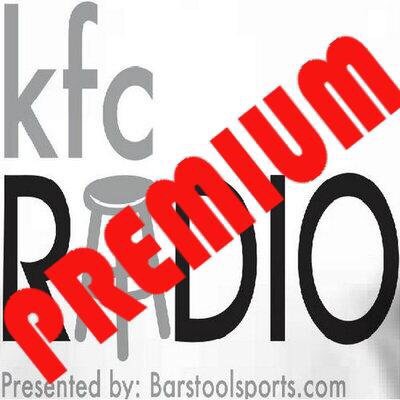 If you signed up for KFCR Premium, first of all thanks. You probably already downloaded the app but if not, it's here for iPhone:
And here for android:
You'll get at least one extra episode per month that is not available to the regular audience. Also sneak peeks at stuff ahead of time like diss tracks and live streams on periscope occasionally.
Once you sign up you get added to the weekly email blast. In that email you will get the password for the video version of KFCR.
The email goes out once per week on FRIDAY typically around 11am. You should sign up before then if you want access to watch this week's episode. If you decide at lets say noon on Friday to sign up, you are an idiot. You missed the email and you will have to wait 7 days until the next email to get the password. So don't sign up then, sign up BEFORE then.
If you don't have premium but this obnoxious blog post somehow spiked your interest, you can sign up here: