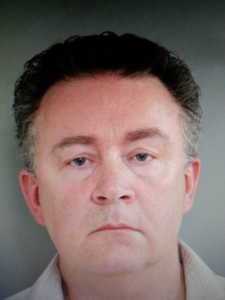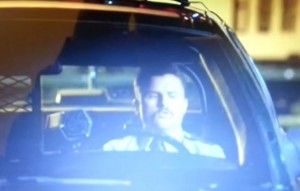 Nashua Patch – Just in case you didn't already know, if you're caught "applying the hand brake" or "revving your stick shift" while driving on New Hampshire highways and you get caught, you will face criminal charges.
That's a lesson that Denis Bolduc, 54, of Nashua, is learning this week after being arrested on Aug. 26, and charged with negligent driving, indecent exposure, and lewdness.
According to a report by the New Hampshire State Police, at around 4 p.m. on Aug. 25, troopers from Troop B in Bedford received a report from a truck driver who reportedly saw a naked man masturbating while driving I-293 in Bedford. The gray Toyota RAV4 later merged onto the Everett Turnpike and headed south. A state trooper that was nearby was able to locate the vehicle at the Exit 11 off ramp in Merrimack.
The driver, Denis Bolduc, reportedly asked if he was being stopped for speeding. The trooper countered that he was not being stopped for speeding and "Bolduc knew why he was being stopped." Bolduc then allegedly stated that he knew he was being stopped because he was masturbating, according to police.
"Bolduc stated further that he knew others could see his actions and that he was very embarrassed," according to Sgt. Bryan Trask. "Though it was initially reported Bolduc was naked, he was wearing his pants but no shirt when he was stopped."
First off, that is definitely the face of a guy caught jerking off on the highway.
Anyways, love this move by the D-man, Denis Bolduc, straight up trying to go for a warning on a speeding ticket. Almost like Tommy from the Leftovers asking who Kristine was. Just so ballsy that you have to respect it. Would love to get the trooper video of that.
I've been on 293, sure there's a lot of trees and not a ton of traffic but cranking one out while driving through God's country? I mean, there's nothing to look at. I have no idea how you could stay aroused with no visual cues. Hell, you can't even see the Mall of New Hampshire from the high way…just nothing but granite and trees all the way up to Canada. Maybe Denis had his phone out and was streaming some stuff up on the dashboard? Maybe he had "Now that's what I call Brazzers" playing on the sound system. A lot of unanswered questions but I will say the negligent driving is just flat out wrong. People cranking one out with the threat of being walked in on have the best reflexes. It's just shame science.