Q: what does a 35 year old married guy do with Snapchat?
A: nobody knows. It's never happened before.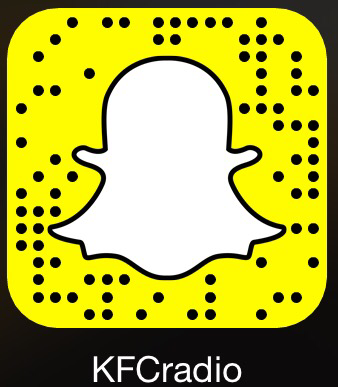 I guess you can take a pic of this and it adds you on snapchat? Black magic!
None of us can really figure out Snapchat. I have no idea what to snap and how to send it. For real, do I need to select every single follower to send it to every time? Like I have to go down the list and click everybody's name? How is this worth $10 billion??
Anyway snap this pic below and caption it or draw on it and make me laugh. Winner gets fame and notoriety and maybe an Amazon gift card. There is no way I'm giving Snapchat my banking info so sorry, no Snapcash prize.
I'm realizing you aren't gonna be able to do this on your phone. You'll need to do it the old fashioned way and go to a computer and take a pic. Oh the horror!
Snap at me @KFCRadio
New pic!