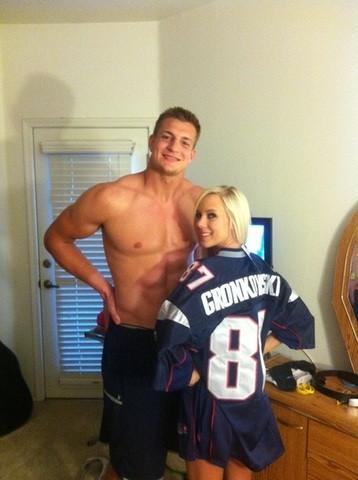 As seen in the KFC Radio 2014 NFL Previews, I compared each NFL team to a porn star.  Since I am a man of the people, I have consolidated all of the NFL team/porn star comparisons in one handy blog post.  Yahoo for the NFL!  Yahoo for porn stars!
AFC East
Buffalo Bills: Christy Canyon.  King of the hill in the early-90s.  Not so much since.
Miami Dolphins: Jill Kelly.  Another name that peaked in the 90s but has fallen on hard times recently.  The Phins/Kelly are a much bigger deal than the Bills/Canyon, however.  Plus Jill Kelly always had those tan lines, which remind me of South Beach.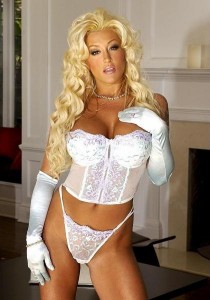 New England Patriots: Heather Brooke Harmon From iDeepthroat. The best of the best when you boil it all down.  It isn't always pretty, but it is damn effective.  Old reliable.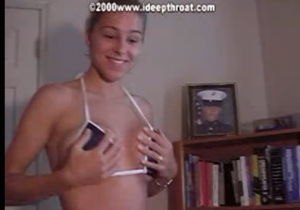 New York Jets: Melissa Midwest.  The Jets/Midwest would give anything to have the success of the Patriots/Heather Brooke, yet they are better than the other two in the division.  Could be better, could be worse.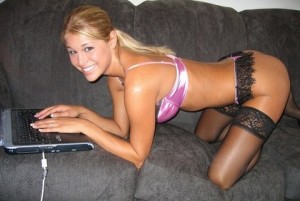 AFC North
Baltimore Ravens: Madison Ivy.  Was on top of the world a few years ago and can hide their age real well.  Always a contender.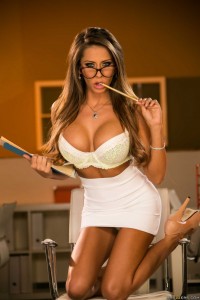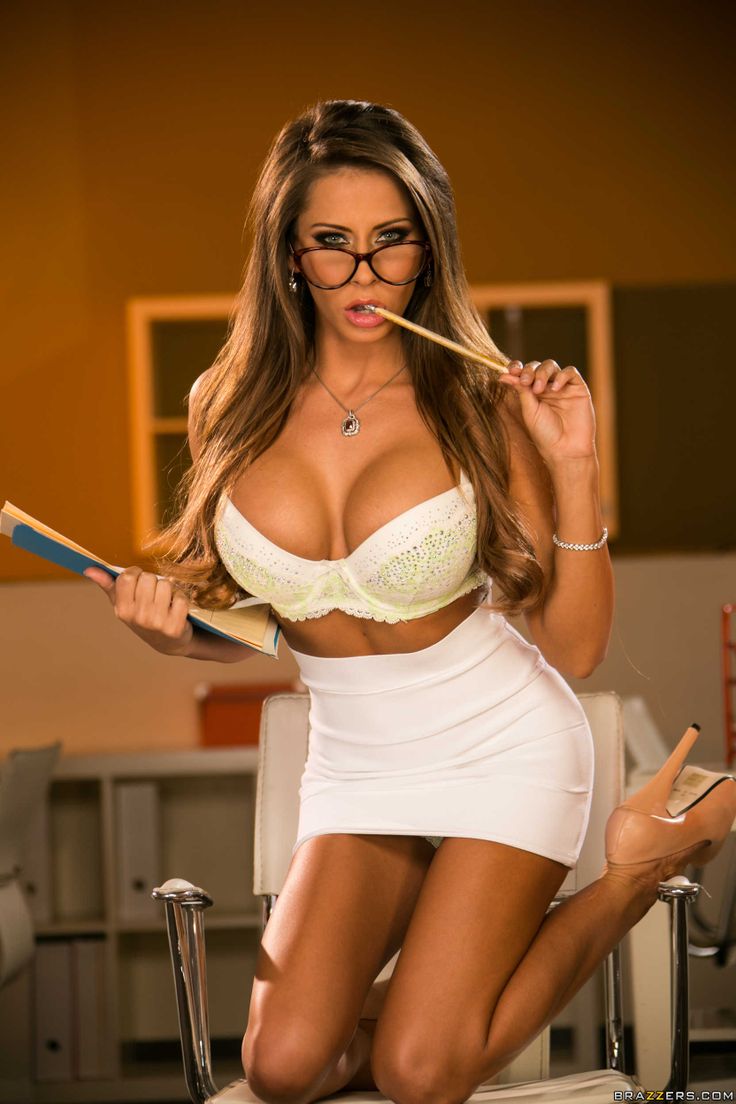 Cleveland Browns: Jasmine St. Claire.  I had to go way back in the archives for this one.  I feel like every time I saw her on the Howard Stern TV show, she was getting verbally abused by a porn star or was talking about getting destroyed by a bunch of dudes on camera.  Ladies and gentlemen, your 2014 Cleveland Browns!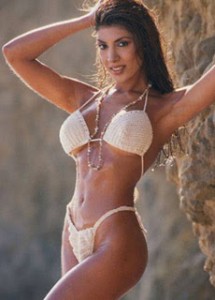 Cincinnati Bengals: Faye Regan.  More successful than anyone thought they would be the last few years.  And oh yeah, the whole ginger/Andy Dalton thing (duh).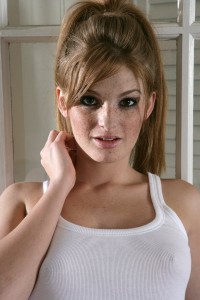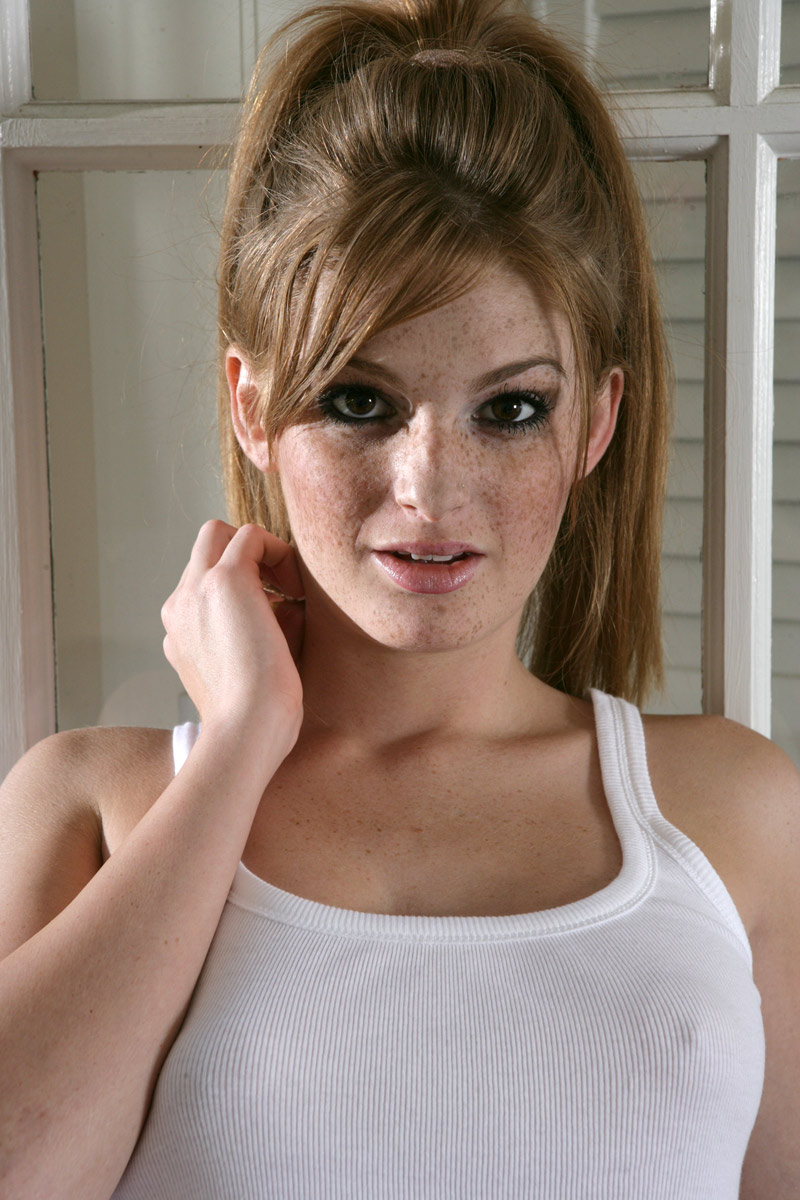 Pittsburgh Steelers: Lisa Ann. An older version of Madison Ivy that somehow stays relevant using old tricks (power football = tits in this analogy).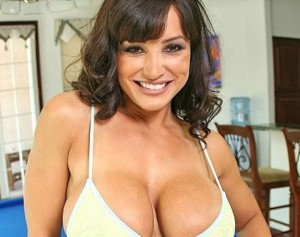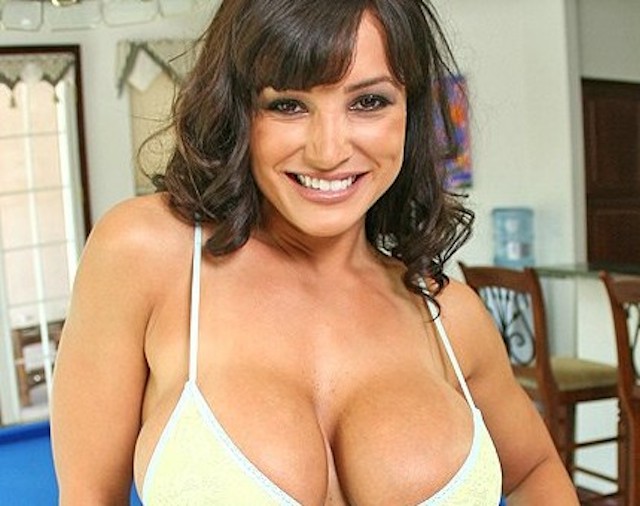 AFC South
Houston Texans: Alexis Texas.  A few years ago, they were the hottest thing in their respective fields.  They are now one trick ponies. I guess that means that a big ass is like having a great defensive line.  That kinda makes sense, right?.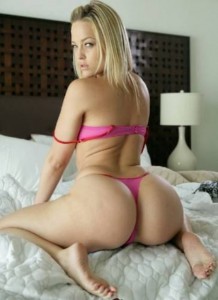 Indianapolis Colts: Kristy Althaus.  Both Althaus and Andrew Luck stormed onto the scene with great accolades and a ton of talent.  However, there seems to be something holding both of them back from being superstars.  Luck's issue is likely his supporting cast, while Althaus seems to be a girl who knows exactly how hot she is and doesn't want to actually do porn.  In related news, I love Andrew Luck and Kristy Althaus.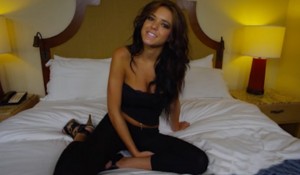 Jacksonville Jaguars: Taylor Rain. After years of getting fucked in the ass, both are now ready to be respectable again.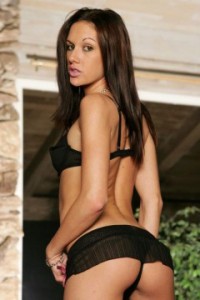 .
Tennessee Titans: Jynx Maze. Something about Jynx Maze and her rough and tumble ways just screams "Tennessee Titans".  I am legitimately ashamed that I just wrote that sentence.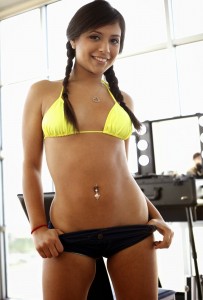 AFC West
Denver Broncos: Rachel Starr.  I think Rachel Starr is the bees knees.  She has the complete package, just like the Broncos.  But I would be lying to you if I didn't think there are some rough times ahead for both of them in the next 2-3 years.  Enjoy them while they last.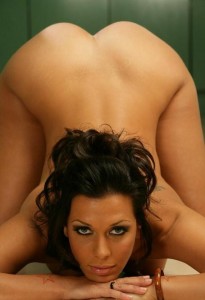 Kansas City Chiefs: Jenna Haze. Sometimes they are fun to watch, sometimes watching them is painful.  Both are up and down like the stock market.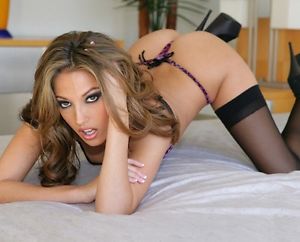 Oakland Raiders: Bonnie Rotten.  I think you have to be pretty hardcore to be a Raiders/Bonnie Rotten fan.  Considering that I am still scared of Gia from Full House, my utter fear of Bonnie Rotten shouldn't come as much of a surprise.  I'm as basic a bitch as you will get.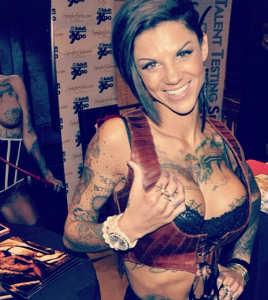 San Diego Chargers: Jesse Jane.  The Chargers and Jesse Jane seem like they just should have been better the last 6 years or so.  While they were in no way a bust during this time, it just feels like they left something on the table.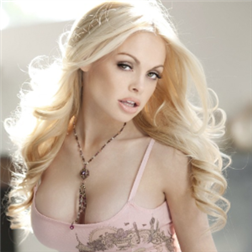 NFC East
Dallas Cowboys: Jenna Jameson. The champion of the 90s and a hot mess now.  Their fans will remember the glory days, but everyone else will shake their head at the current state of affairs.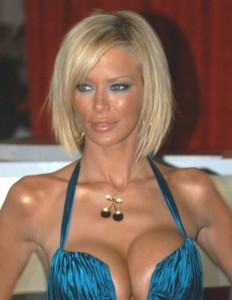 New York Giants: Asa Akira.  Their seasons/videos sometimes end in glorious fashion.  Sometimes they are run of the mill.  But there are also times where they end with some real disturbing stuff that leaves you feeling sad and scared to live in this world.  I need a hug.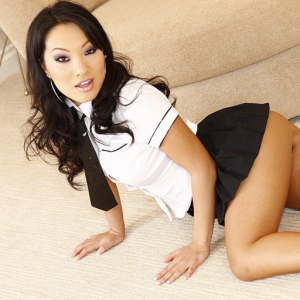 Philadelphia Eagles: Melissa King.  Both King and Chip Kelly stormed out of the amateur ranks to shake things up.  I am not sure if they are the future of the industry or just a flash in the pan.  But I look forward to watching and finding out.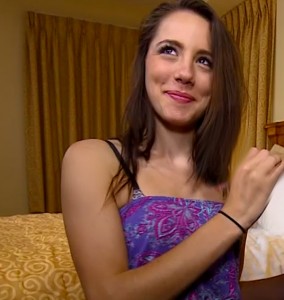 Washington Redskins: Sasha Grey.  Both bring a ton of controversy wherever they go and are completely overrated in my mind.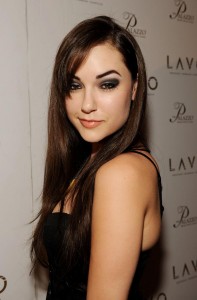 NFC North
Chicago Bears: Amy Ried.  Mark Trestman and Amy Ried just make things fun.  The savvy veterans of their respective sports appreciate the hell out of them and you get excited when they display their craft on your  screen.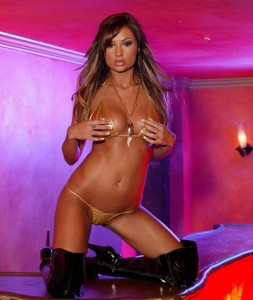 Detroit Lions: Bibi Jones.  Both became a household name thanks to their association with a giant NFL receiver.  However, there are better options out there if you are looking.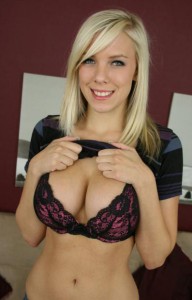 Green Bay Packers: Lela Star.  When everything is clicking, they may be the best around.  But too many trips to the Operating Room (be it for plastic surgery or regular surgery) downgrades them to mere mortals.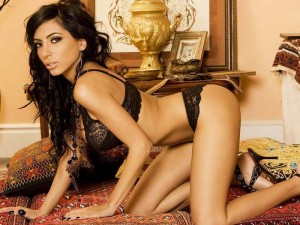 Minnesota Vikings: Janine Lindemulder.  Will never reach the peaks that they reached in the late-90s.  However, they can still get the needle moving if the mood strikes you right.  But there is definitely pain behind those eyes.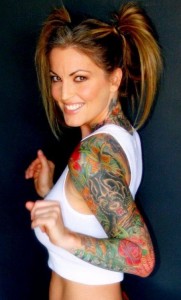 NFC South
Atlanta Falcons: Katee Owen.  Extremely fun to watch, but just a little too soft to be the champion of everyone's hearts.  If both were more physical, they would become a FORCE to be reckoned with.
Carolina Panthers: Riley Reid.  Neither are probably as young as they seem and you wish both would be better at what they do.  But a couple of slight, um, modifications could make both contenders.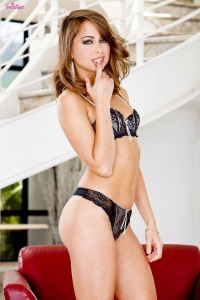 New Orleans Saints: Chrissy Moran.  Used to be into the soft stuff like Atlanta/Katee Owen, but both hit their stride once they got down and dirty.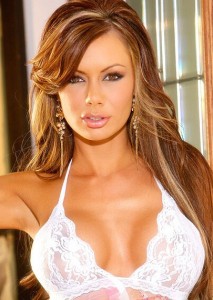 Tampa Bay Buccaneers: Kayden Kross.  Not the biggest name in the industry, but it feels like both are ready to make a HUGE splash this year.  Just call it a hunch by an old vet of smut and football.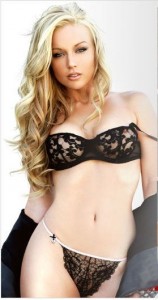 NFC West
Arizona Cardinals: Krystal Steal.  Both Steal and the Cardinals rose like a phoenix out of the ashes, only to crash and burn a few years later.  But the highlights of their ascent to the top are still fun to watch.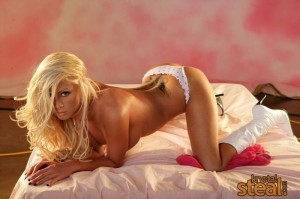 San Francisco 49ers: Tori Black. Both have just dominated the landscape the last few years, but won't be the same this year for much different reasons.  Tori Black just popped a baby out, while half of the 49ers defense is either injured or suspended.  Neither will be as fun to watch in 2014.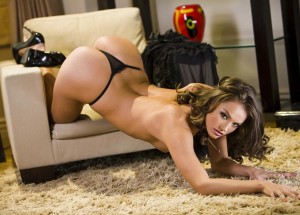 St. Louis Rams: Briana Banks.  Both were on top in the early 2000s, but have basically vanished off the face of the Earth since.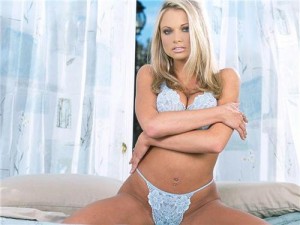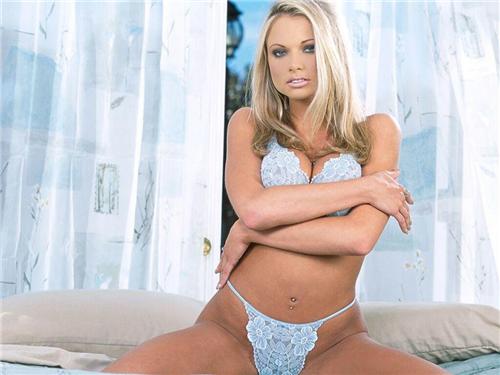 Seattle Seahawks: Mia Malkova. Came out of nowhere to dominate and hasn't looked back since.  There are many ways these two can put you in a pretzel.  Both have a big ass that does the talking.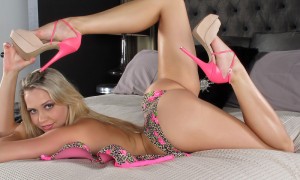 Follow me on Twitter @TheClemReport