Buffalo Bills
Over/Under Win Total: 6.5
Odds to win division: 9/1
Odds to win Super Bowl: 100/1
Fantasy Sleeper: Bryce Brown.  Fred Jackson is a fossil in running back years and C.J. Spiller is a free agent after the season.  There is a legit chance that the Bills traded for Brown so he could become their clear-cut number 1 back by 2015, latest.  Take a late flier on him, especially in deep keeper leagues.
Fantasy Bust: Sammy Watkins. Poor Sammy.  He goes from being big man on campus at Clemson to being a wide receiver in Buffalo.  We really don't know how good E.J. Manuel is, but we also don't know how bad E.J. Manuel is.  Pass.
Moment of Zen:
Porn Star Comparison: Christy Canyon.  On top of the world in the early-90s.  Not so much since.
Bottom Line: Too many losses on the defense already (Alonso, Byrd, Pettine, etc).  The Bills can be respectable if E.J. Manuel becomes a real quarterback (which to be fair, could still be possible).  If not, it's the same old story as every other year since Wade Phillips benched Doug Flutie in the playoffs.  Ugly low scoring games, crazy high scoring games, and hoping 2015 is THE next year.  I will take under 6.5 wins.
Miami Dolphins
Over/Under Win Total: 7.5
Odds to win division: 6.5/1
Odds to win Super Bowl: 66/1
Fantasy Sleeper: Lamar Miller.  Mike Sherman sucked at calling plays and the only people the Dolphins O-Line beat up on was each other.  Miller was a potential stud coming out of the U and having a guy named Lazor calling the shots means the Phins SHOULD be fun to watch.  I think the improved line play will give Miller the blocks needed to make the big plays he made as a Cane.
Fantasy Bust: Knowshon Moreno.  Ask the guy who drafted Knowshon any season except for 2013 what he thinks of Moreno.  Once the swelling goes down from the black-eye he just gave you, cross Knowshon off of your fantasy list.
Moment of Zen:
Porn Star Comparison: Jill Kelly.  Another name that peaked in the 90s but has fallen on hard times recently.  The Phins/Kelly are a much bigger deal than the Bills/Canyon, however.  Plus Jill Kelly always had those tan lines, which reminds me of South Beach.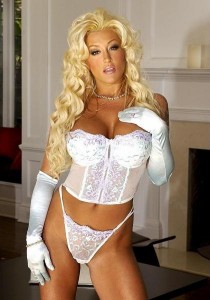 Bottom Line: The defense was pretty good by the end of last season, but the offensive line and Ryan Tannehill couldn't make the big plays to sneak into the playoffs.  The O-Line should be better and with the Lazor's new system in place, Tannehill will be the reason the Phins compete for a playoff spot or are astoundingly mediocre again.  I will go over 7.5 wins.
New England Patriots
Over/Under Win Total: 11
Odds to win division: 1/3.  (That is just a ridiculous number.  Have some pride AFC East!)
Odds to win Super Bowl: 15/2
Fantasy Sleeper: Stevan Ridley.  He is either going to fix his fumbling problems and be a 1100 yd/12 TD player or a guy who serves out the rest of his sentence in Belichick's doggy Shawshank on the bench (or potentially on another team, yikes).  Drafting him is a legit risk, but I think it is one worth taking.
Fantasy Bust:  Rob Gronkowski. While I want to believe that the Gronkalonk is going to be spiking touchdowns and doing Gronk things by Week 1, there is just too much bad history with ACL injuries to say otherwise.  Adrian Peterson's performance after ACL surgery was an exception to the rule, not the actual rule.  When Gronk comes back, I do not think he will be his usual beastly self.  And even if he is, the injury risk you take with owning him is still through the roof. If you are drafting Gronkowski, you are using an early pick, which I would rather use on "sure things".
Moment of Zen:
Porn Star Comparison: Heather Brooke Harmon From iDeepthroat. The best of the best when you boil it all down.  It isn't always pretty, but it is damn effective.  Old reliable.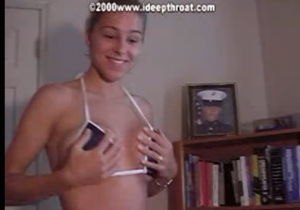 Bottom Line: The addition of Darrell Revis and Brandon Browner will give the HC of NE (BB) the tools he needs to make New England a dominant defense again.  How explosive they are on offense will determine whether or not the Pats are legit Super Bowl contenders.  The health of Danny Amendola, Julian Edelman, and most importantly Rob Gronkowski will likely decide the team's fate in the weak AFC playoffs.  But it will take an injury to Tom Brady and/or a death to Bill Belichick for the Pats not to win the AFC East again.  I will take under 11 wins, but I feel like the Pats will push that number.
New York Jets
Over/Under Win Total: 7 
Odds to win division: 6.5/1
Odds to win Super Bowl: 66/1
Fantasy Sleeper: Eric Decker. Casual fans will say that Decker's numbers were a product of having Peyton Manning as his quarterback.  However, smarter fans will remember that Decker put up more than 600 yards and 8 TDs in an offense that had Kyle Orton and Tim Tebow at the helm.  And there is no way the Jets quarterbacks can be worse than that tandem, right?  RIGHT?!?!
Fantasy Bust: Chris Johnson. CJ2K is dead.  CJ1K is probably dead too.  Chris Ivory and Bilal Powell run with more power and will than Johnson ever did.  Pass on him in all drafts and formats unless you can get him late.
Moment of Zen:
Porn Star Comparison: Melissa Midwest.  The Jets/Midwest would give anything to have the success of the Patriots/Heather Brooke, yet they are better than the other two in the division.  Could be better, could be worse.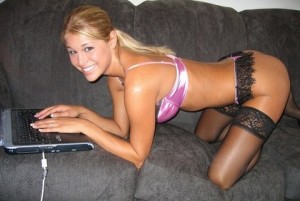 Bottom Line: The Jets were my pick to win the AFC East if New England decided to secede from the NFL tomorrow.  However, their already thin secondary took a brutal hit when Dee Milliner injured his ankle in the first preseason game.  Unless Geno Smith takes a big leap forward or Michael Vick becomes 2004 Madden Michael Vick, the Jets will be scuffling just to match last year's 8-8 record.  But if the QB play is good and the secondary gets healthy, Rex Ryan is a good enough coach to give them a legit shot at the playoffs in a weak AFC.  Give me over 8 wins.
Follow me on Twitter @TheClemReport