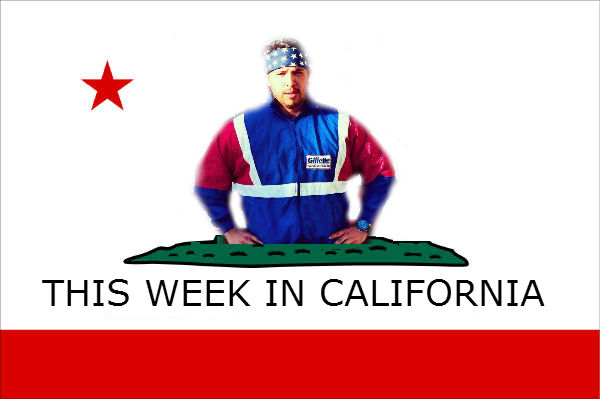 After another week of 85 degree weather, most Californians have settled into see the first 49ers game at Levi's Stadium where they will probably kick the snot out of the Bears. If and when that doesn't go we'll be going to the beach, where I'll battle scrawny guys with beards, sleeve tattoos an glasses for the attention of possibly Asian or Mexican chicks. Just bout that California livin', man. Let's get started.
We start with a guy who cooked his girlfriend's Pomeranian and fed it to her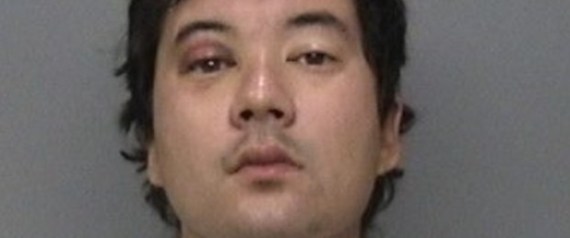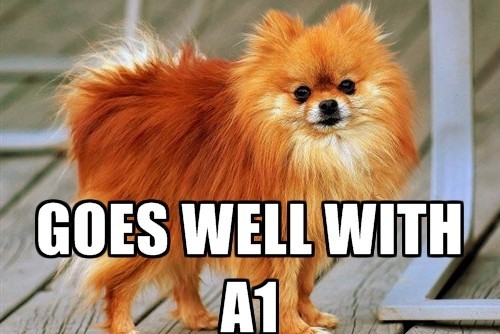 Huff Po – A California man is accused of cooking his estranged girlfriend's dog and serving it to her as a meal.
Ryan Eddy Watenpaugh, 34, denied roasting the missing Pomeranian when police arrested him on Thursday, the Sacramento Bee reports. The Palo Cedro man did, however, admit that he left the dog's severed paws on his former girlfriend's doorstep, authorities said. Police said Watenpaugh reportedly reconciled with the victim last week and cooked her a meal containing meat. On Sunday she received a text message from Watenpaugh asking how her dog tasted. 
Police said they found an AK-47 assault rifle and high-capacity magazines during a search of Watenpaugh's home.
Doesn't seem like you'd get much meat from a Pomeranian to begin with, so maybe it was more of a garnish than anything. Better question is who would sell a Mr. Chow with pink eye look a like an AK – 47? Either way, this chick picked a winner but if her yapping dog had to die so his co-workers didn't die when he went postal eventually, I'm cool with that. Sticking with pets:
A 33 LB. cat died of Pneumonia in Orange County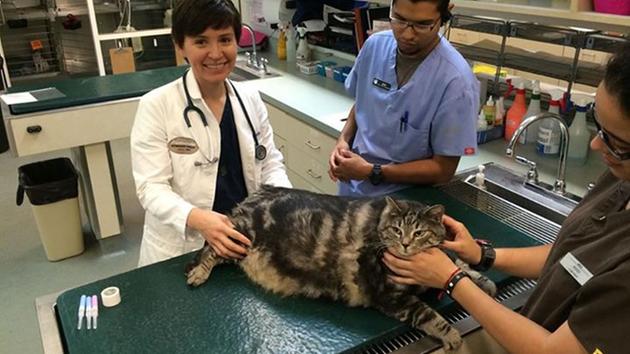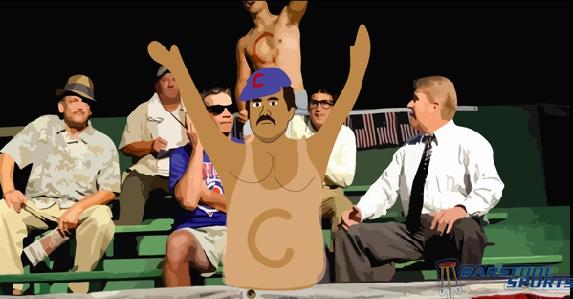 ABC 7 News – His foster mom says 33-pound Little Dude the housecat died before his diet could begin. Angela Jackson-Brunning of Costa Mesa tells the Los Angeles Times he died Sunday at an animal hospital. He was 10. She says the cat was precious. Jackson-Brunning was going to foster Little Dude in her Costa Mesa home until he lost enough weight to be put up for adoption. She says he looked like a baby seal resting on his belly, but his face was average-sized.

He died just two weeks after his family gave him up because their landlord imposed a pet rent they couldn't afford. Jackson-Brunning made a Facebook page and a Reddit post that quickly grew to $600 to pay health costs.
Only in Orange County would people find it appropriate to start a Facebook page to support an old dying cat. Kind of like when Hollywood gives Alan Arkin another role…just completely unnecessary.
Next, a McDonald's manager robs his own McDonald's & other locations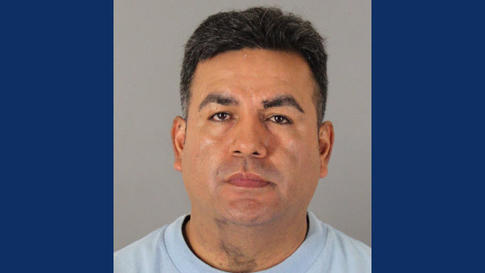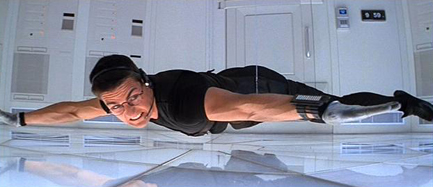 NBC Bay Area – A former Pleasanton McDonald's manager was sentenced to seven years in prison Thursday for robbing another McDonald's in San Mateo last year, District Attorney Steve Wagstaffe said. Felix Jeronimo Gonzalez-Becerra, 43, is also suspected of robbing his own McDonald's and is expected to face separate charges in that case, according to prosecutors.
Gonzalez-Becerra was pulled over on Interstate Highway 880 in San Leandro and found with the money, the clothes he wore during the robbery and a replica gun he used to threaten the employees. In that robbery, a man wearing white cloth gloves and a white full-face mask also forced employees into a freezer at gunpoint, Pleasanton police said.
When the Clancy brothers came to me and said they wanted me to write on the KFC radio blog specifically to increase SEO to their website, they told me "write about what you know." Felix Jeronimo knows McDonalds and where the safe happens to be. But I have it on good authority that a McDonald's worker, whether on the frialator or the manager, probably doesn't think out their actions too far in advance.
Outrageously, some Google employees have been living in the parking lot for the past 10 years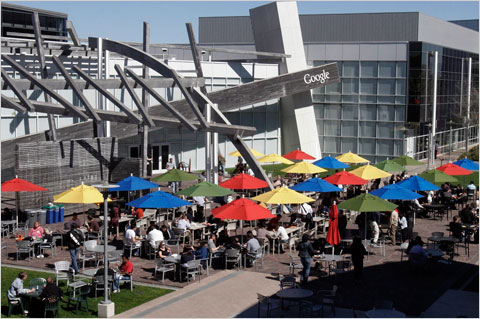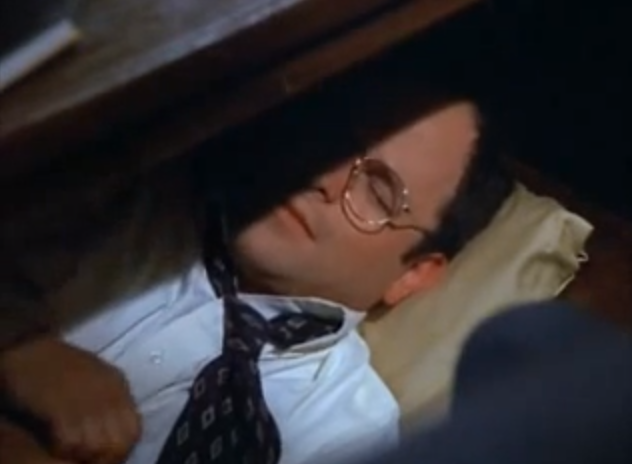 NBC Bay Area – For almost a decade, a "small band of Google" workers have avoided Silicon Valley rents by living close to work — as in, at work. As in, in their cars or in campers in the company parking lots, according to reports.
The Silicon Valley Business Journal reports that some Google workers have lived in cars or in campers for up to 60 weeks while putting in long hours at their Google desks.
In one case, former Googler Matthew Weaver was "dared' to live on campus for a year. According to the BBC, the Mountain View campus has everything one would need in order to live: laundry, three free meals a day, and space to work on bicycles.
As a normal human being, I refuse to believe people would actually do this for more than one night. You need your own space, but the minute I start hearing about tech guys or hipsters living in those confined places/being that into "technology" I have this reaction:
And finally, sticking with Google, they've released self driving cars with no back up driver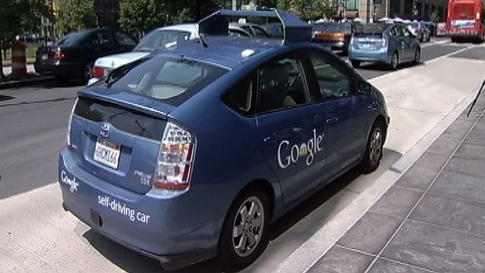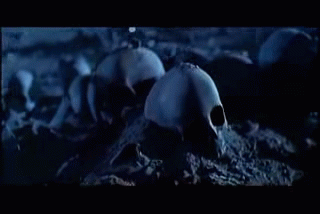 NBC Bay Area – Google is getting set to hit the roads with its first ever self-driving car without a backup driver.
The new prototype will be tested on the grounds of Moffett Field.
Just remember it was your boy KFC Saint Brendan that told you it was Google not Cyberdyne that launches Skynet that eventually kills us. And when you're battling T-1000's in the trenches of the futuristic nuclear winter wasteland that is probably Los Angeles, in a foxhole with your buddy fighting the fight for humanity, that you read it on KFCradioshow.com.
And speaking of promoting KFC Radio, I'll be down at the San Jose Sharks fan fest on Septemeber 27th outside the SAP center in downtown San Jose.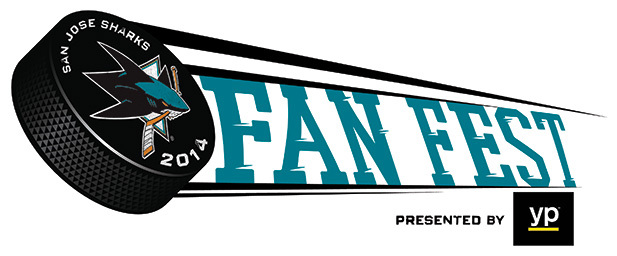 I, @SaintBrendan, will be doing a man on the street type video to promote becoming a member of the #PremeTeam for KFC Radio. Again, it's $12 a year to become a member and it's free to get a ticket for Sharks Fan Fest. Total no brainer if you are a Bay Area stoolie and if you can show me that you are a member of the #PremeTeam or sign up on the spot, I will put you in the video. Also, if you have trouble spotting me, I'll be wearing a one of a kind KFC radio tank top. Something like this: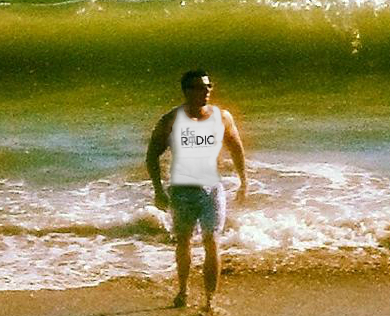 See you there. – @SaintBrendan